The details on dates, rewards and other specifics for Heroes of the Storm Ranked season 2 have been posted online as the MOBA begins to close out the first season of ranked match play.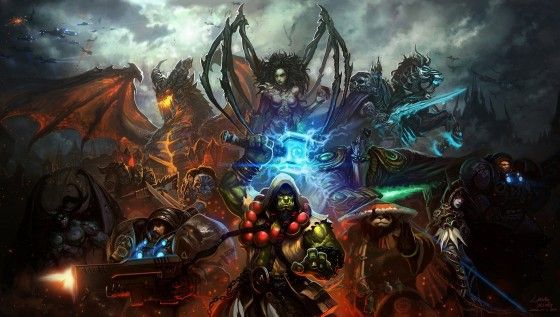 Leading off, the scope of Grand Master Leagues will be narrowing from 500 players to 200 players. The intent of the adjustment is to bring the League a greater sense of achievement and prestige, as the developers felt that the original number was too broad and didn't fully represent the best players in HotS.
Promotion and Demotion matches have several adjustments to how points apply, with either match earning the normal ranked match point amount instead of a flat 250 points. In addition, winning a Promotion match earns the normal rate plus whatever surplus points are earned beyond the 1,000 point cap, while losing subtracts the standard amount minus the surplus. Demotion losses will not store surplus, meaning players only lose the standard amount if defeated.
Rewards for Season 2 Ranked will include a variety of new Hero and Team League portraits and a new Elemental Lion Mount which comes in different varieties depending upon League tier.
10 placement matches will begin on the other side of the season roll in order for players to gain initial ranking, and certainty level in skill rating is being loosened in order to let players move up and down the ranks easier in early matches. Season 2 begins on the week of September 12th and ends on the week of December 12th. Details on rewards and changes are available on the game's site.
Our Thoughts
The adjustments for Season 2 Ranked matches are interesting indeed, though we're not sure how many players will take to them. Overall they appear to be positive ones, but the length of the season is something that makes one's head tilt. We'll see how Season 2 Ranked plays out in a couple of days!
Your Thoughts
How do you feel about the adjustments coming to Heroes' Ranked 2? Are you looking to climb a specific tier for a certain reward? Tell us what you think in our comments section.
Source: Official site
Articles Related to Heroes of the Storm
Gamescom 2016: Heroes of the Storm Machines of War September Event
Auriel Now Available in Heroes of the Storm
Being the Lich King – Heroes of the Storm Arthas Guide
Related:
eSports
,
Heroes of the Storm
,
MOBA
,
News
,
Ranked
,
Season Two