The Heroes of the Storm Regional Event at Dreamhack Austin, coming this weekend, May 6-7, will see teams competing for $100,000 in prizes. The North American Summer Regional event is a stepping stone towards the Summer Global Championship, where players will fight for their share of a $500,000 prize pool.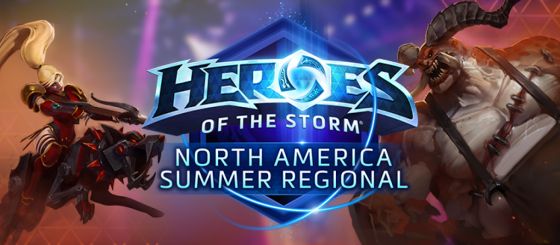 All matches from the Heroes of the Storm event will be broadcast live on Dreamhack TV, with the action beginning at 2:45 PM CST (Central US Time) on May 6 with the preshow. Matches begin at 3:00 PM CST, and will run until 11:45 PM. The tournaments continue on May 7, with the preshow beginning at 11:15 AM CST and the bracket deciding matches beginning at 11:30 AM, Semifinals beginning at 4:10 PM, and the Grand Finals at 8:50 PM CST. The winner of the Grand Final match will go on to compete at the Summer Global Championship during Dreamhack Summer, June 18-20, with $500,000 in prizes available.
Players and spectators interested in knowing more about the bracket structure and match schedule at the Heroes of the Storm Regional Event at Dreamhack Austin should visit the Dreamhack Austin page on Dreamhack's website.
Our Thoughts:
The summer tournament season for the various games which have a sizable eSports presence is well underway, and the prize pools and numbers of spectators seem to just be getting bigger. We hope that this weekend's event in Austin is a lot of fun for all involved!
Source: Dreamhack Official Website
Related:
Dreamhack
,
eSports
,
Event (Real Life)
,
Heroes of the Storm
,
News