Dustin Browder, Game Director for Heroes of the Storm, has stated that Blizzard wants to release a map maker for their MOBA title Heroes of the Storm. Somewhere in the future, that is.
Dustin Browder answered a question on Twitter regarding a potential map editor and said the following: "Definitely want to do it in the future. No ETA (Estimated Time of Arrival)." Of course, there are little details to go on, so it's still unsure whether or not these maps will be available in Quick Match. It's safe to assume that they won't be available in Ranked mode, however, as that could give players who know a map better than another player an unfair advantage.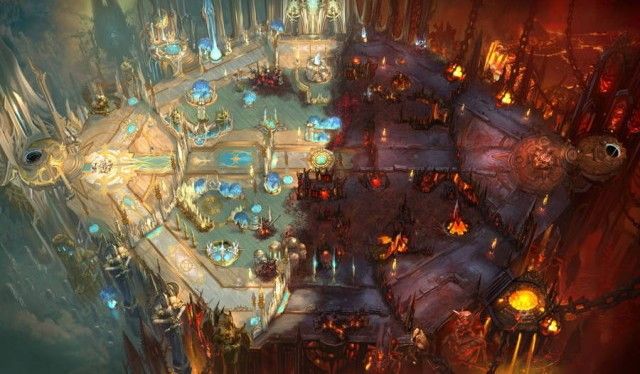 It's not an unreasonable question, however, as Blizzard is known for their map editors and easy to mod StarCraft and Warcraft games. DotA All-Stars was one of the foundations for the MOBA genre, and it followed in the footsteps of StarCraft's mod Aeon of Strife.
Defense of the Ancients started back in 2003 for Warcraft III as a mod for both Reign of Chaos and the Frozen Throne. Though IceFrog designed and created the original DotA, he has moved on to work at Valve Corporation since. He's currently working on Dota 2.
Are you excited to potentially see a map editor coming to Heroes of the Storm? It certainly would bring a whole new aspect to the game that we're excited to try out, so let us know in the comments below how you feel about it!
Source: Gamespresso
Related:
Blizzard Entertainment
,
Heroes of the Storm
,
MOBA
,
News