In a discussion on /r/HeroesoftheStorm last week, Blizzard developer Phill Gonzales discussed the absence of Tychus' iconic cigar from Heroes of the Storm.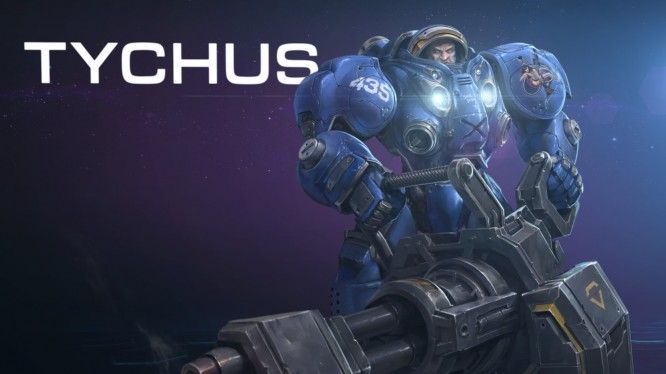 Why Tychus' Cigar Won't Work
He discussed the difficulties of making multiple models for multiple regions. He wrote:
Heroes of the Storm is a multi-region game with a teen rating. There are a magnitude of guidelines we have to be aware of. From a development standpoint we prioritize making Heroes and Skins as utilitarian as possible, if a single model can be used in all regions, that's a huge win for development.
In the case of Tychus' cigar there were regions where he wouldn't be allowed to smoke. We have two options:
Make 2 versions, one smoking, one non-smoking
Remove the Cigar
Make Two Versions
It is not feasible to create multiple versions of the same character. Certain regions have harsh rules on smoking in video games. To create a character without a cigar in those regions, Blizzard would have to completely rework the character's 3D model–which means potentially reworking other in-game models and mechanics.
Remove Tychus' Cigar
It is also not feasible to simply remove the cigar. Though possible, Gonzales stated developers' time is better spent creating new content, not reworking old content. There has already been too much time spent on nit-picky regional alterations. Gonzales wrote:
These scenarios emerge frequently, and the cigar-removal was a impulsive fix because we want as many people as possible to experience the same content. Here are some other adventures:
Skelethur doesn't even show up in some regions because of guidelines about the depiction of human remains
There was a desire to localize Gazlowe's license plate to every region. That is a ton of time spent on a small detail that you become very disenchanted with. We got off the hook for that one, but I'd rather remove the plate and start work on the next hero instead of spending days on license plate management (his name is spelled differently in some countries, and he even has a completely different name in some regions).
Skulls and Blood. We have to do 'alternate' versions for anything with these elements. We have different versions of grave golems, Blackheart, etc.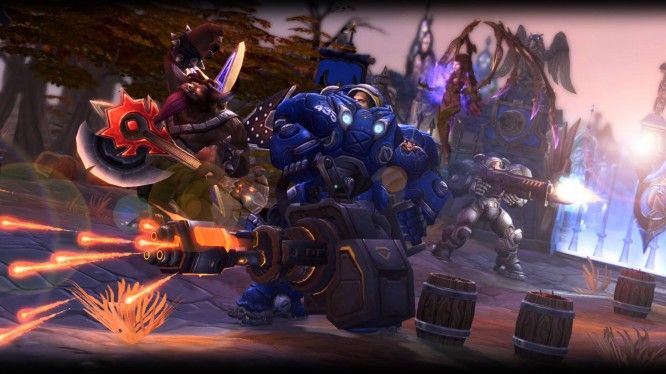 In short, Tychus will not be smoking a cigar in Heroes of the Storm any time in the foreseeable future. Until a better solution is reached, I think I'm going to pretend he's wearing a nicotine patch under his armor.
For more on Tychus, Blizzard, and Heroes of the Storm, stay tuned to MMOGames.
Related:
Heroes of the Storm
,
Interview
,
MOBA
,
Reddit