Uhoh, apparently there's no StarCraft Event this year in Heroes of the Storm! This much Dustin Browder, game developer of Heroes of the Storm and StarCraft II, revealed recently when answering fan's questions about the upcoming update of Heroes of the Storm. He took the time to answer some questions from fans on his Twitter, and he confirmed that there is indeed no StarCraft event this year, though the game will soon introduce some StarCraft heroes to its roster. There were also several questions about the ranked system of the game and drafts.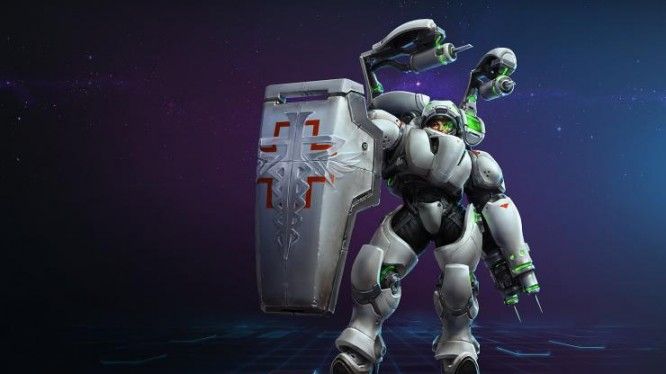 Dustin Browder also claimed that a Ban System is on its way to the game, and confirmed that the Team League MMR is seperate from the Hero League MMR. You can find out more about all the questions he answered on his official Twitter page.
We certainly hope that, following the official launch of StarCraft II: Legacy of the Void, more StarCraft II heroes will be introduced to Heroes of the Storm, as well as some StarCraft II battlegrounds. With the recent reveal that the StarCraft 2 Medic is heading to Heroes of the Storm, it certainly looks like they're trying to implement more of StarCraft II into the game.
Are you hoping for more StarCraft II related things in Heroes of the Storm? Let us know in the comments below!
Source: Dustin Browder Twitter
Related:
Blizzard Entertainment
,
Heroes of the Storm
,
MOBA
,
News
,
Starcraft 2