A page detailing Heroes of the Storm's Auriel abilities has been posted, showcasing the archangel of hope's skills ahead of her August 9th release.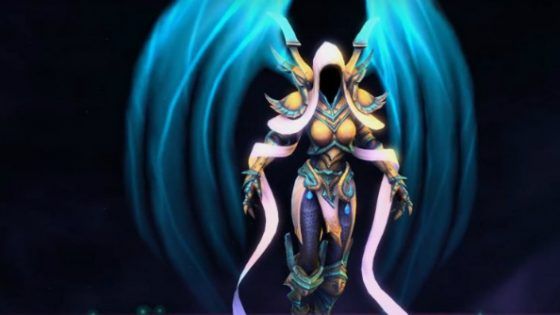 Auriel is listed as a Support hero with some offensive skills and some impressive support abilities such as Crystal Aegis, which locks an allied hero for two seconds before exploding around the ally to deal damage to nearby enemies and a Resurrect skill to bring fallen allies back from the dead. Complete information about the coming Hero is available on the Heroes of the Storm official page.
Our Thoughts
Seeing Auriel enter the Nexus is certainly a welcome addition to the Diablo roster, and being the only Support character capable of bringing back dead allies is definitely a unique wrinkle. Her offensive capabilities are not too awful-looking, though most of her abilities look to keep her in the back of the action. We'll have to wait and see how she operates and where she fits in to the meta, both casually and competitively.
Your Thoughts
What are your thoughts on the skills of Auriel? Do you want to play her? Where do you think she'll lock in to team make-ups, if at all? Give us your opinions below.
Source: Official page
Related Articles to Heroes of the Storm
Heroes of the Storm Teases Gul'dan and Auriel
Upcoming Heroes of the Storm Characters, Skins and Mounts
ESL Hosting Heroes of the Storm European Regionals at Gamescom
Related:
Heroes of the Storm
,
News
,
Skills