Just a year after it started, John Smedley's Pixelmage Games shutters. Of course, with Hero's Song canceled as a result, that leads us to the question: what happened?
In short, there simply wasn't enough interest for Hero's Song, with the game amassing just over 6,000 owners through Steam Early Access since launching back in November, according to data from SteamSpy.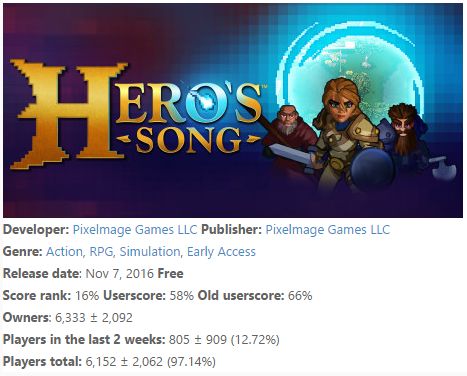 The statement from Pixelmage below goes into it:
"For the last year, our team has worked tirelessly to make the game we've dreamed about making, and with your support, and the support of our investors, we were able to get the game into Early Access. Unfortunately sales fell short of what we needed to continue development. We knew going in that most startups don't make it, and as an indie game studio we hoped we would be the exception to that rule, but as it turned out we weren't."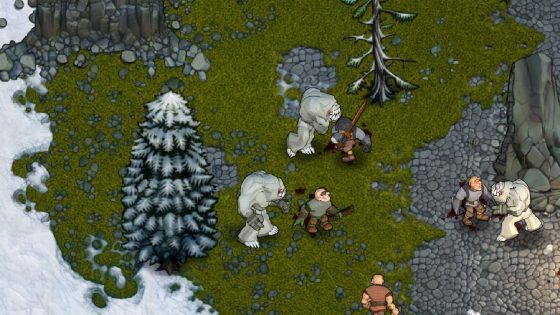 This is sad news, indeed, but at the very least Pixelmage have promised that they will offer 100% refunds to everybody who bought Hero's Song, whether that be through IndieGoGo or Steam. Further details can be found here.
Our Thoughts
It has been a turbulent few months for Pixelmage Games, but we really were rooting for Hero's Song, especially after checking the game out. In particular, our Editor-in-Chief, Nick Shivley, found a lot of potential in the RPG. Needless to say, we remain somewhat hopeful about what Smedley does next and hope that all of the Pixelmage team land on their feet.
Your Thoughts
Were you looking forward to Hero's Song? Did you get a chance to play it for yourself? Let us know your thoughts in the comments below!
Source: Pixelmage Games
Related Articles
Hero's Song Preview
Crowfall Kickstarter Update Claims "2017 Is Gonna Be Our Year"
Guardians of Ember Early Access Interview
Related:
Closure
,
Hero's Song
,
Industry
,
John Smedley
,
MMORPG
,
News
,
Pixelmage Games