The hardcore action RPG MMO from John Smedly has begun its push for funding as the Hero's Song crowdfunding campaign has begun.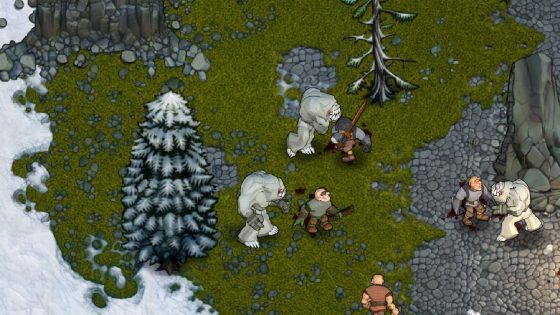 Hero's Song is described as "a hardcore action RPG for hardcore gamers" with features such as permanent character death, friendly fire, an open world and the ability for players to host their own servers and rulesets, including disallowing open PvP and friendly fire.
Each game's world is dominated by a pantheon of gods that has an appreciable affect on the world layout, with a goddess of the oceans creating more water in your world as an example. The choice of gods not only affects the geography of the world map but also a pre-rendered history, which generates stories, rivalries, wars, alliances and artifacts of power that hide in the game's world.
While Hero's Song also features permadeath, dying is not the utter end, as players will have to fight their way from the game's underworld in order to make it back to the land of the living. The underworld also changes depending upon the god or goddess chosen to rule the realm, and the video that details the game states that leaving the underworld is a difficult task.
Hero's Song is currently seeking $200k in about a month's time, and has a timeline which dates launch for March of 2017. Those interested in funding the game can check out the Indiegogo page, and a video describing the title can be seen below.
Our Thoughts
Our choice for Best Indie MMO at PAX West has some lofty goals, but also has a variety of systems and a strong team to make those goals happen. The gameplay of Hero's Song is the sort of living world MMO that many fans crave, and we hope that the team at Pixelmage Games are able to hit their funding target. We'll be keeping eyes on Hero's Song's crowdfunding!
Your Thoughts
What are your thoughts on Hero's Song? Are you going to support this title, or will you be sitting on the fence? Is there any feature in the game you're excited for or not a fan of? Tell us in the comments.
Source: Indiegogo site
Articles Related to Hero's Song
MMOGames PAX West 2016 Awards
Hero's Song Kickstarter Cancelled by Smedley's Company
The MMO Alpha and Beta List: August 12, 2016
Related:
Crowdfunding
,
Hero's Song
,
News
,
Pixelmage Games