The jump from crowdfunding and Alpha to early access is one that not all games in development are able to reach, but luckily that's not the case for a certain open world fantasy project who even failed its first Kickstarter campaign earlier this year. Hero's Song Steam early access launch is here, offering everyone who had not been involved with the previous campaign the opportunity to get the game.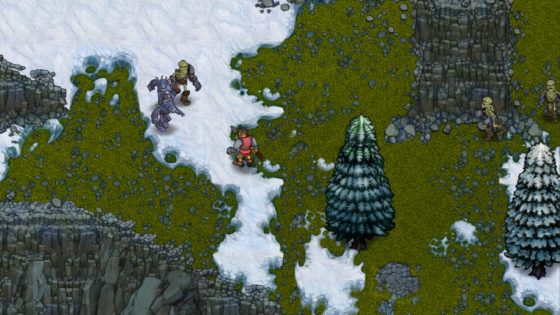 The early access version of Hero's song offers various updates and improvements compared to the last Alpha 3 build. These include optimizations concerning loading times and memory usage, game settings, looting issues, and dialogue lines and speech bubbles.
The early access version also increases overworld population, adds multiplayer features to include inviting or joining friends via Steam Friends, and will display additional world information to the world selection screen including ping, player count, and message of the day.
You can check out all the other class and combat changes in the game's first official update for the Steam early access launch. A second patch for the early access was also already deployed to fix a few issues reported by players.
Our Thoughts:
We're really happy to see Hero's Song launch on Steam, even if development did continue after not-so-successful crowdfunding attempts this is a big step forward. Currently reviews are mixed, but players should keep in mind that the game is still in an early development stage. So getting involved now really means getting the rough version of "early access", as opposed to one of those really polished early access launches that could just as well be mistaken for a live game.
Your Thoughts:
Are you planning to buy Hero's Song on Steam if you hadn't backed it already? Will you wait until the game is more polished or does that matter less than supporting the game and being involved in its evolution? Let us know in the comments below!
Source: Steam
Related:
2D
,
Early Access
,
Hero's Song
,
MMORPG
,
News
,
Single Player
,
Steam