Development on Hero's Song is moving at pace according to a new post on the Hero's Song subreddit. John Smedley of Pixelmage Games has shared a list of items the team is working on as the game moves through its early access development.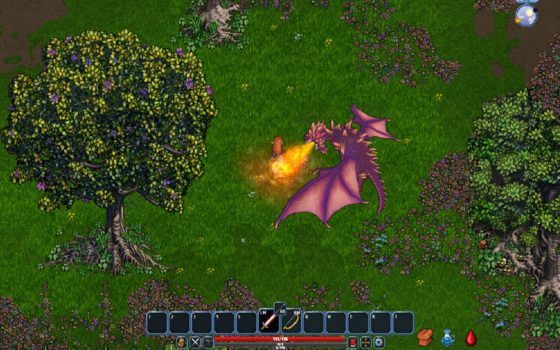 Included in the list is a friends list function, a Notes system that lets players leave notes for others to read, improving creature leveling and spawn distribution, and continued work balancing and improving abilities.
The game's world is also looking to add some divergence, with changes in elevation as well as movement options for players to jump down certain areas, and the first version of roads to connect major destinations together in the game.
These are only a few of the dozens of adjustments being worked on right now, which can be read in their entirety here.
Our Thoughts
The outline for Hero's Song's development looks focused and – best of all – attainable. One of the more striking things about the development of this sandbox is how forthright and honest the devs are with their designs. We're looking forward to seeing Hero's Song progress.
Your Thoughts
What do you think about the list of items being worked on by the Hero's Song team? Is there any function that jumps out at you, or do you feel like something is missing? Give us your input below in the comments.
Source: Reddit
Articles Related to Hero's Song
Hero's Song Steam Early Access Page Now Live
Hero's Song Campaign Falls Short
Hero's Song Could Change Sandbox MMOs
Related:
Development
,
Hero's Song
,
MMORPG
,
News
,
Reddit
,
Sandbox