If you haven't been waiting eagerly for PvE content to arrive in HEX: Shards of Fate, you're definitely not alone! Now Cryptozoic Entertainment and Gameforge have announced when the PvE campaign will launch; sometime next week!
Yes, you heard that right; PvE is coming to HEX at the end of January. In the week of January 24th, which we're guessing lasts till the 31st, they're hoping to laucn the first update for PvE, which there will be many more of in the future.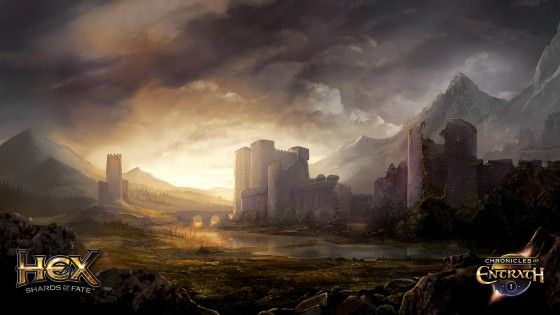 Chronicles of Entrath
Chronicles of Entrath, as the update is called, will take players into the world of Entrath. You'll be able to create a character and experience what the world has to offer by traveling through portions of Entrath, encountering a diverse cast of characters, fighting great battles and reaping the rewards of said battles. You get to choose a faction and race, but pick wisely as they have an important impact on your path.
Chronicles of Entrath is the first installment of what is to come in HEX, with many more features and updates on the way. Hex will have lots more PvE content to offer in the future, but nothing's known about it as of yet. In this first PvE campaign, however, you'll create a character and your first travels will take you to Crayburn Castle. From there, more of the world will open up, and you can embrace your adventuring spirit to explore what Entrath has to offer.
Our Thoughts
HEX is already a great TCG as is, but with the addition of some great PvE possibilities it becomes all the better. We can't wait to see what else is in store for HEX in the future!
Source: HEX Official Website
Related:
Cryptozoic Entertainment
,
Gameforge
,
HEX Shards of Fate
,
News
,
PvE
,
TCG
,
Update