Hi-Rez Studios is organizing a brand new event next year and it's going to be grand! The Hi-Rez Expo event will be taking place in Atlanta, USA, during January 5-8 2017. The Hi-Rez Expo will host not only the SMITE World Championship 2017 but also the first ever Paladins Invitational tournament.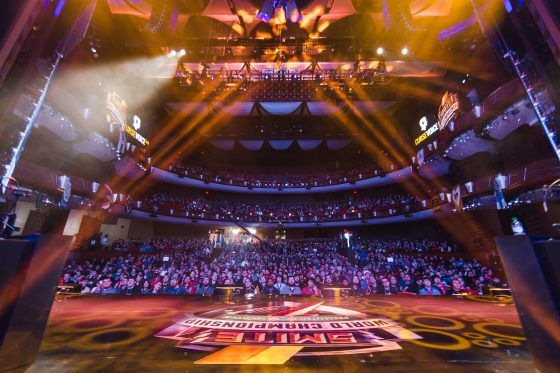 The SMITE World Championship 2017 will feature the top professional SMITE teams worldwide, including Xbox One pro players. They will be competing for a prize pool of over $1 million.
But SMITE is not the only star of this event, as Hi-Rez has also planned the first competition for their upcoming team shooter, Paladins, which is currently in closed beta. The Paladins Invitational will feature the best Paladins teams, with further details to be announced via the Hi-Rez Expo event official website.
You can see the teaser announcing the Hi-Rez Expo event and the SMITE World Championship 2017 below:
Our Thoughts:
It's great to see that the events organized by Hi-Rez are slowly but steadily moving towards becoming a full-fledged multi-game convention of its own! We are particularly curious to see how the first Paladins Invitational will go and hope more details about it will surface soon, so stay tuned for more updates.
Source: press release
Recent Articles Related to eSports
UK Gets 24-Hour eSports Channel
DOTA 2 The International 2016 Prize Pool Spikes at $10m 
Top 5 eSports Games
How to Make Competitive Gaming Less Intimidating
Related:
eSports
,
Hi-rez Studios
,
MOBA
,
News
,
SMITE
,
SMITE World Championship