Hi-Rez Studios has its fingers in a lot of different pies, all of which are pies of their own baking. However, it looks like they're hoping to reach their fingers out to different games industry pies…
Okay, this analogy has gone off the rails a bit. What I'm getting at is there are new Hi-Rez sub-studios being opened which will handle all of the company's existing titles and free up the parent company to expand its publishing reach.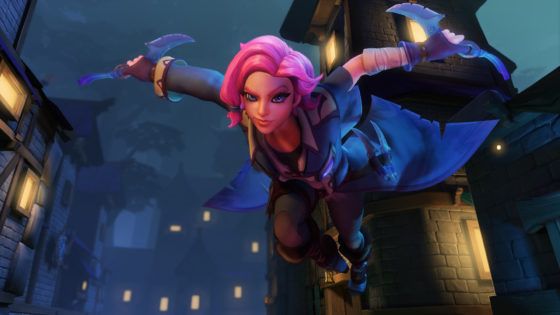 Hi-Rez has opened three satellite studios:
Titan Forge Games, which will handle Smite;
Evil Mojo Games, which will manage Paladins;
And Heroic Leap Games, which will steer the Realm Royale ship.
Smite and Paladins executive producer Chris Larson has been tapped to be the general manager for all three of these new ventures, while the original staff of each game will transition to their respective studios and even be open to hiring new staff to further bolster development of each title.
As for Hi-Rez itself, it will now offer two service companies in a bid to increase its outreach to potential partners. These service companies consist of Skillshot Media, which seeks to build esports player communities; and Alacrity Arthouse, which will offer technical services such as art, FX, 3D animation, cinematic video creation and more.
"Our new Hi-Rez Publishing Group is designed as a service organization, whose sole mission is to enable each of our partner studios to reach their full potential and best serve their respective gamer communities," said Hi-Rez president Stew Chisam. "By structuring ourselves in this manner, we allow the organization to scale to multiple games more easily, while ensuring our existing game communities receive a better, more focused service than ever before."
Our Thoughts
We certainly like the idea of these new sub-studios potentially providing more focused development of Hi-Rez's existing titles. If all of this means more significant updates to each game, then this can only mean good things for fans.
Source: press release
Related:
Game Dev
,
Games Industry
,
Hi-rez Studios
,
Industry
,
News
,
Paladins
,
Realm Royale
,
SMITE