According to a conversation with IGN, there will be some "surprising" and sought-after Rocket League updates arriving very soon.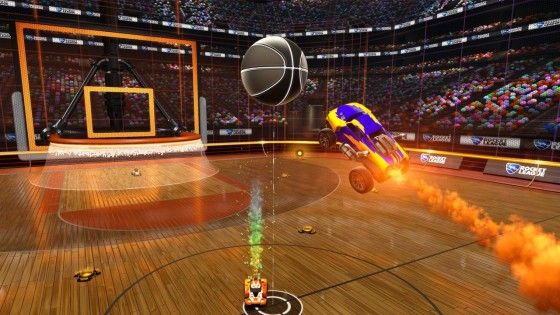 Psyonix vice president Jeremy Dunham spoke at length about plans for Rocket League, mentioning the company's philosophy behind update timing, as well as talking about what's next for the game. "We've got something brewing that a lot of people have been asking for in different forms but is also very surprising. It's going to be interesting, but it's going to be cool too," says Dunham. Speculation runs rampant about what the updates could be, with theories ranging from customization of cars and goal explosions to a requested powerboats and beach ball mode.
Speaking to the game's update cadence, Dunham mentioned that the developers want to give players options but also don't want to divert attention from whatever game mode brought them to play in the first place. Still, a ramped-up update schedule appears to be in the works, with "..several major updates scheduled for the rest of the year…and these aren't just small updates. We're adding new content in all of these updates, we're adding brand new features, we're adding new modes in some of them."
Our Thoughts
It sounds like Rocket League wants to push itself in to the spotlight. The game is arguably a hit already, but bringing more focus to the title with new modes and new features is always welcome. We'll be watching and waiting to see what the future holds.
Your Thoughts
What sort of features would you want to see added to Rocket League? Do you want a new game type? More customization? Tell us what you'd like to see in our comments.
Source: IGN
Related:
Content
,
News
,
Rocket League
,
Update