It seems that Final Fantasy XIV's ever-popular NPC Hildibrand Helidor Maximillian Manderville – that is indeed his full name – has been confirmed to be appearing in Heavensward!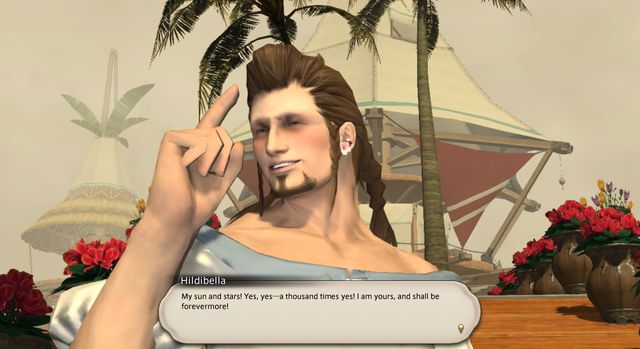 With news of the expansion hotting up since pre-orders went live on Monday, the question on seemingly everybody's mind: 'Will Hildibrand Manderville be in Heavensward?'
Yes. Yes he will. According to a post on Final Fantasy XIV's forums, the team are planning a whole new story involving Hildibrand the Agent of Enquiry, "Gentleman of Light". Hildibrand, alongside his assistant Nashu Mhakaracca, provide Final Fantasy XIV with some well loved comic relief as a feature of several quests obtainable at level 50, one of which unlocks a bizarre and wonderful dance for player characters. As much of a slapstick inspector as he is, his actions are noble and being the son of a wealthy family, he set out to do some good in the world. It's little wonder the character is so well loved within the Final Fantasy XIV community.
So breathe that audible sigh of relief and go back to watching the clock like hawks ready for Before The Fall Part 2 to land in our games. Or hang around some more in Manderville's Golden Saucer.
Source: Twitter
Related:
Expansion
,
Final Fantasy XIV: A Realm Reborn
,
MMORPG
,
News
,
NPC
,
Square Enix