Owning a slice of Tamriel in The Elder Scrolls Online is no longer a dream, as Homestead goes live right now for PC and Mac players. The expansion brings housing to the MMORPG, with over 2,000 decorative items and furnishings.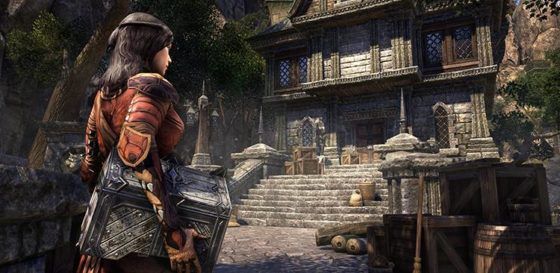 Houses are offered in six different tiers, from Inn Rooms to Manors, and are shared across all characters on your account. Houses cost either Gold or Crowns and are owned forever without needing to pay rent. Homes will have limits on the number of items, collectibles and visitors depending on the size of Homestead, and those with an ESO Plus subscription will have higher limits.
To accompany the new content, Master Crafting Writs and new Crafting Motifs are being added. The Homestead update also introduces a ready check option for the Dungeon Finder, vendors in Cyrodiil and the Imperial City, an increase in Champion Points, and more. The complete patch notes can be read on the official forums.
Our Thoughts
We're absolutely excited to get our own house (or three) in The Elder Scrolls Online, and we're sure there are many who feel the same way. We also expect that crafters in the game will be happy, as their sales for furniture and decorations will see a significant rise.
Your Thoughts
Have you been looking forward to the launch of Homestead? Has there been a style of house you've been most interested in? Share your thoughts with us in the comments.
Source: official forums
Articles Related to The Elder Scrolls Online
The Elder Scrolls Online: Morrowind Officially Announced
TESO Devs Break Down the Morrowind Announcement Trailer
The Elder Scrolls Online: Postcards from Tamriel
Related:
MMORPG
,
News
,
Player Housing
,
TESO
,
The Elder Scrolls Online
,
Update