If you thought the Oculus Rift's price point was a bit much, you're not going to like the HTC Vive price any more as this headset will set you back $799. That's $200 more than the Rift!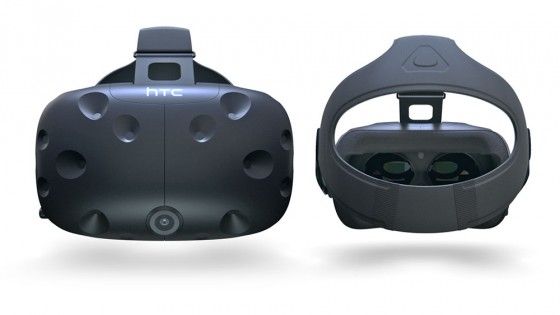 Powered by Valve's SteamVR, the HTC Vive will ship with two controllers (one for each hand) and two base stations which will track your position in the room as your use the headset, as well as two games: Job Simulator and Fantastic Contraption. In addition, the Vive features an internal microphone and integrated Bluetooth support which will allow the headset to communicate with smartphones.
If the HTC Vive price isn't stopping you, you will be able to pre-order the headset from February 29th, with the first units due around April.
Our Thoughts
Ouch. I suppose it will be a little bit longer before we see the HTC Vive price in European and UK currency, but considering the Oculus Rift's inflation prices after tax, we expect they will be pretty high. That being said, while the Rift comes loaded with the hardware, two games, a remote and an Xbox pad, the Vive needs a little more stuff than its competition because of the body tracking system. This likely accounts for the higher consumer cost. Considering these are the first virtual reality headsets to release publicly, the price isn't all that surprising at all. Let's just hope it also indicates quality!
Source: Upload VR
Related:
HTC Vive
,
News
,
Technology
,
Virtual Reality