We won't be seeing HTC and Valve's virtual reality headset, titled HTC Vive, in the market any time soon, as the product gets pushed back to April 2016. This delay is a major setback for people who are dying to try it out, and unfortunately it's not the first time it has been delayed.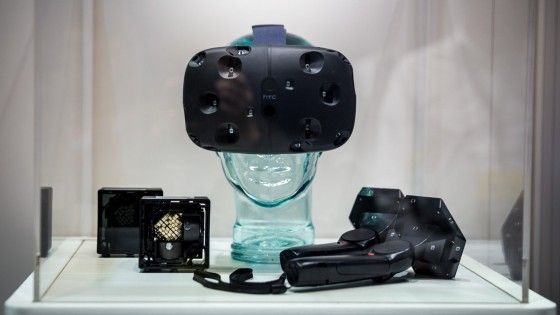 In a blog post by HTC the speculation and misinformation surrounding the launch of HTC Vive was cleared up as the company updated the patiently waiting community on the status of the VR Headset. What the "speculation and misinformation" they're referring to was not made clear, but the launch was supposed to take place before the end of 2015, so a 4 month delay must mean there's been some pretty big issues with the development.
The commercial release might be delayed, but that doesn't influence the availability of the HTC Vive for developers, as the company is making an additional 7,000 units available to developers. To get involved with many other innovative companies, a developer conference will be hosted on December 18th in Beijing and the second generation of the HTC Vive Developer Kit will be launched at CES. Are you as bummed as we are that the commercial release has been pushed back once again?
Our Thoughts
Things don't seem the be going the way HTC and Valve want them to, but we doubt that Valve has much involvement in the development of the virtual reality headset. Let's hope April 2016 will stick this time, because otherwise the HTC Vive might get lost in the continuously growing virtual reality market.
Source: HTC Blog Post
Related:
Delay
,
HTC
,
Industry
,
News
,
Valve
,
Virtual Reality