Crytek's upcoming PvP/PvE multiplayer shooter Hunt: Showdown is beginning its first steps towards a wider release. Initial plans for the Hunt: Showdown alpha test phases have been revealed, including a general window for testing to start.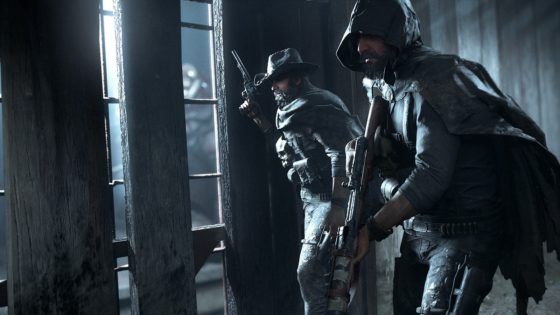 Alpha testing is set to kick off sometime this Winter, though whether that means December of 2017 or January/February of 2018 wasn't made clear. Regardless, anyone who is interested in learning more is directed to follow the game's social media. Fans are also able to sign up on the game's site to be considered for testing as well as receive the game's newsletter.
"After initial tests with a very limited amount of players, we are planning to invite more and more testers with each phase," said producer Fatih Özbayram in a statement. "This is the first step in building a close relationship with our community and integrating their feedback into our development process, something we plan on continuing—and intensifying—during early access."
Our Thoughts
Hunt: Showdown does look like a very interesting game, and while we would have liked to report more specific details, we're glad to at least have a window for when testing begin. "This Winter" is still pretty soon, all things considered! We'll be sure to keep you up-to-date.
Source: press release
Articles Related to Hunt: Showdown
Crytek Reveals Monster-Hunting PvP FPS Hunt: Showdown
The MMO Alpha and Beta List: November 3, 2017
Games Like Monster Hunter
Related:
Alpha Test
,
FPS
,
Hunt: Showdown
,
News
,
PvE
,
PvP