4v4 side-scrolling battle is about to arrive to players in only a matter of days. Nexon today has announced the Hyper Universe launch date, along with an update that introduces six new characters to the roster and a number of core gameplay tweaks.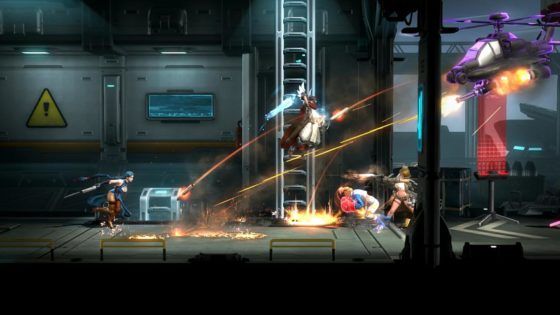 When Hyper Univese goes live, it will come with an update that brings up the total roster of Hypers to 41. The six new roster additions will introduce a brand-new choice for each of the brawler's six classes. There will also be tweaks to gameplay meant to enforce "individual skill and coordinated teamplay" according to the announcement.
The official launch will be this coming Wednesday, January 17th. The game will be free-to-play with a cash shop focused exclusively on cosmetics to let players customize their Hypers. Fans have been encouraged to share the game's launch trailer on Facebook to earn free Hyper Coupons and Skin Coupons based on the number of shares the video gets.
Or you can simply watch said trailer below if you prefer.
Our Thoughts
Looks like things are about to get…fast. Hah! Thought I was gonna type "hyper", didn't you? But in all honesty, it would appear that there are lots of fans that are more than ready for this game to arrive and so we hope they have an awesome time come January 17th.
Source: press release
Articles Related to Hyper Universe
Hyper Universe Updates with New Maps and Character
Hyper Universe Game Page
The MMO Alpha and Beta List: December 15, 2017
Related:
Hyper Universe
,
MOBA
,
Multiplayer
,
News
,
Release Date