The Division alpha test for Xbox One happened recently, and now some screenshots from the game have been leaked by a Neogaf user. Now the question is: should Ubisoft be angry or grateful?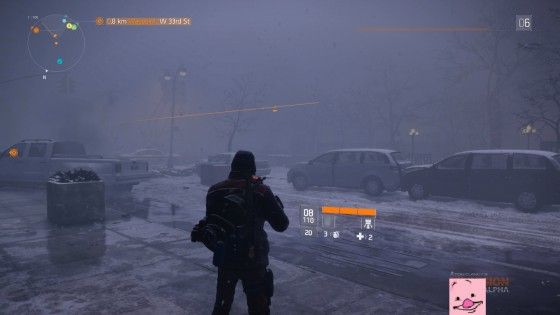 Theorry, the Neogaf user in question, posted some screenshots directly from The Division Alpha. If you had any doubts regarding the way the game would turn out, these images will surely shut you up. This is just an Alpha test as well, so improvements might still be made; improvements being the key word there. From this point on, it can only get better! Take a look for yourself if you don't believe us.
Though these screenshots might be from Xbox One, it's safe to assume that the game will look very similar on PC, especially considering that Ubisoft has partnered with NVIDIA on every major title they've released in the last few years. Not just the visuals are great either, as "reviews" on Reddit and Neogaf are very positive and praise the game's state as it is now. For those who already wrote off The Division in their minds and weren't willing to give it a fair shot: you might want to reconsider, as you might miss out on great game otherwise. Go ahead and click through the images below and judge for yourself.
Our Thoughts
We envy those who got to participate in this Alpha round of The Division. The game looks absolutely stunning, and we're happy that these screenshots have been shared with the world. Oh March, why can't you come any sooner?
Source: WCCF Tech
Related:
Alpha
,
Leak
,
MMORPG
,
News
,
Screenshots
,
Shooter
,
The Division
,
Ubisoft