Following the model of other Buy To Play games, Zenimax Online has announced the upcoming launch of the new Imperial City DLC for The Elder Scrolls Online: Tamriel Unlimited.
Imperial City will be available on August 31st for PC and Mac players. Console players have to wait a little longer with the dates being September 15th for Xbox One, and September 16th for PlayStation 4.
Prime for most people will be the cost involved. Imperial City is included with an active ESO Plus membership or will be available for 2,500 crowns via the ESOTU Crown Store.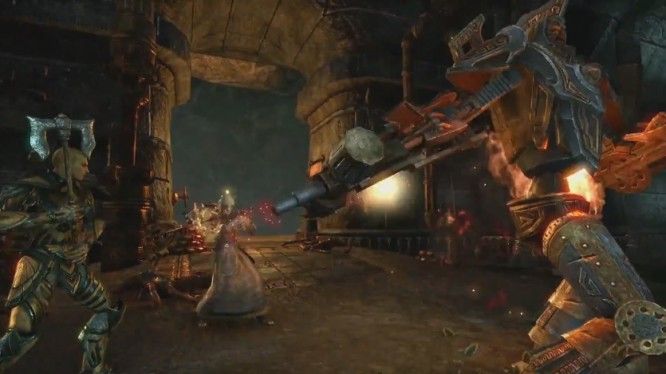 Features announced in the release consist of:
New PVE and PVP Content
Featuring six distinct Imperial Districts, battle against the forces of Molag Bal as well as the other Alliances.

Additional Dungeons
The extensive Imperial Sewers network offers new PVP and PVE challenges for small groups of adventurers, while White-Gold Tower and Imperial Prison challenge PVE adventurers with Normal and Veteran versions.

New Quests, Enemies, and Characters
Whether participating in massive PVP battles in the Imperial Districts, or adventuring in one of the new dungeons, players will be introduced to new quests and enemies, including the Xivkyn.

Addition of New Currency, Weapons, and Armor
Fight the forces of Molag Bal to plunder Tel Var Stones, a new form of currency you can use for exclusive Veteran Rank 16 weapons and armor, or search for new Treasure Vaults containing other rare finds.

Imperial City-Exclusive Collectibles and Items
Exploring Imperial City or visiting the Crown Store will reward the player with a host of new collectibles including pets, mounts, costumes, and polymorphs
So who will be storming the Imperial City this August?
Source: Press Release
Related:
DLC
,
News
,
The Elder Scrolls Online
,
Zenimax