DC Universe Online's newest episode is coming later this fall, and it has a bunch of new stuff for you to enjoy! The super-hero inspired MMORPG by Daybreak Games is getting a major content update in the form Episode 19, which will introduce new solo and group action, as well as bring the League of Assassins storyline to a thrilling conclusion.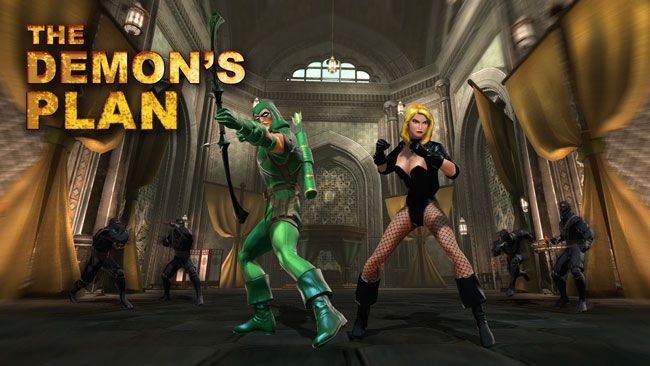 In the new Four-Player Alert, The Demon's Plan, heroes must join forces with the Black Canary to infiltrate Ra's al Ghul's infamous mountain fortress of Nanda Parbat to rescue the Green Arrow, while the villains among you have to work with Heat Wave to rescue his partner Captain Cold.
Deep Desires, the new solo adventure of DCUO's Episode 19, is an epilogue to Episode 17's Unholy Matrimony. Players must face off alone against Trigon's demonic sons, Julius and Jesse – who are masters of the deadly sins of gluttony and envy, respectively – as they battle for power in Trigon's absence.
Episode 19 will arrive later this fall as a free download for Members of DC Universe Online, as well as for purchase for non-purchase via the in-game Marketplace or the official DCUO website.
Our Thoughts
We love us some DC Universe Online and we definitely love Black Canary. Rescuing the Green Arrow from the League of Assassins' fortress is no easy feat, but we're sure the heroine can handle it just fine. Heat Wave needs his criminal partner too, so I guess he has several reasons to help Captain Cold as well (sorry, we like to be heroes, not villains). Unfortunately no specific date has been set yet for the release of Episode 19, but hopefully the wait won't be too long! Also, Trigon always causes trouble; that bloody demon.
Source: Press Release
Related:
Daybreak Game Company
,
DC Universe Online
,
MMORPG
,
News