If you can be counted among those who shopped at an Ingress third-party item store, developer Niantic is letting you know that they're watching you. A post made on the game's Google+ page issues a stern warning to anyone who buys unauthorized game items.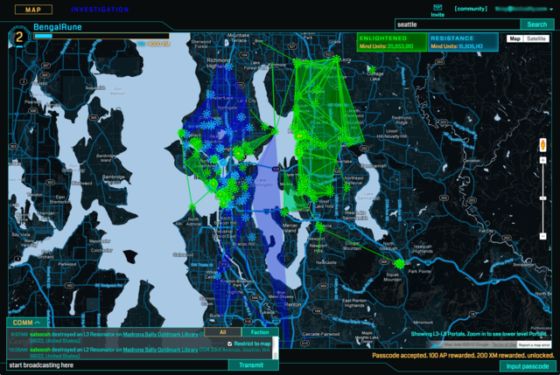 Citing Ingress' terms of service, Niantic has flatly stated that anyone found using in-game items bought from outside of the game's shop will see actions taken against them after being warned. "In the future, we will remove items from the game that were purchased from unauthorized sellers," reads the post. "This means that any items purchased through third-party websites or services will disappear from inventories – even if these items were passed to other players unknowingly."
Niantic further clarified that the only way to buy items for Ingress is direct, as the game has no authorized third-party sellers.
Our Thoughts
Perhaps people are looking for a bargain or otherwise are not impressed by the in-game store's offerings. Regardless, it's pretty clear that those who are trying to get items for Ingress elsewhere, either to find a lower price or to cheat the game, are going to have to stop. Or they'll find other ways to try and circumvent the system. Time will tell.
Your Thoughts
Do you think that the Ingress items store has an issue, or do you think it's a case of people trying to use third-party item stores to make the game unfair or buy an advantage? Give us your thoughts on this story in the comments below.
Source: Google+ via Massively Overpowered
Articles Related to Ingress
Games Like Pokemon GO
Top Ingress Player Died During Late-Night Mission
Piggybacking the Hype – Pokemon GO Clones and Alternatives
Related:
Augmented Reality
,
Cheating
,
Ingress
,
mobile gaming
,
News