The holiday season has officially began. to celebrate InnoGames is running a series of holiday themed events in their online titles. The publisher and German developer invites the entire community to participate in its winter events in its MMO's Grepolis, Forge of Empires and The West. During the month of December players will get to participate in seasonal quests for fantastic holiday themed rewards.
Forge of Empires 1 December 2014 to January 5, 2015 – The quest for the stars
Playable on the net and on mobile devices , Forge of Empires is a strategy MMO that invites players to travel through time and experience a wealth of historically inspired content. On the occasion of the holiday season, players will collect stars and exchange them for goods and rewards of choice.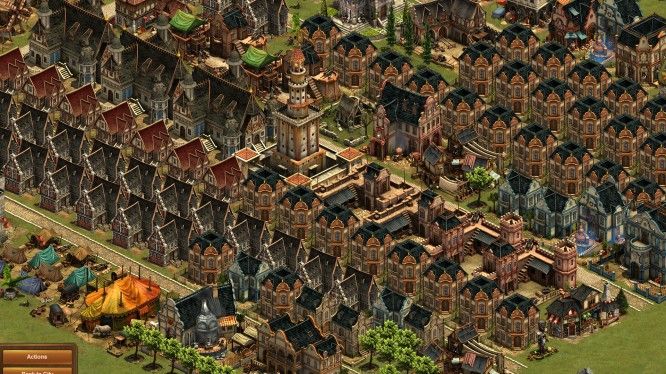 Grepolis and The West: December 1st- December 24th
in Grepolis, the MMO rooted in Greek Mythology. Tyche, goddess of fortune and luck, will invite players to turn his famous wheel of fortune. The first daily round wheel is free. This year, players can win free spins as well as great gifts and bonuses.
InnoGames will also be running Additional events that will take place on social networks in parallel events in-game. The spaghetti western inspired MMO, The West, will be running an  advent calendar will that unlock daily bonuses. The advent calender will end December 24th For more information on the events, please visit the official InnoGames website.
Related:
Event (In Game)
,
Innogames
,
MMORPG
,
Update