Blade and Soul has another fresh content update out, and it's full of iron and tech. Probably. At least, that's what can be assumed from the name of the update Irontech Forge. What is known is that it will bring a new dungeon and another layer to the MMO's gear progression.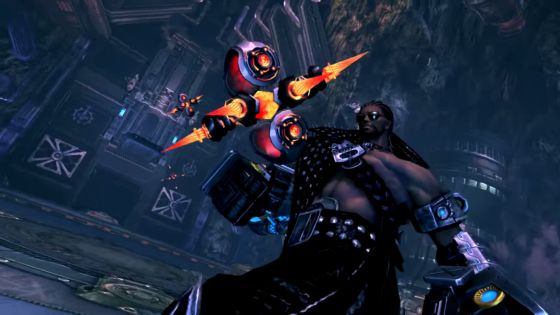 The Irontech Forge is a combination of a Soulstone mine and biomechanical research facility which saw use by the Talus Dominion until a group known as the Iron Army took over. Now, the ambition of the Iron Army combined with the weapons contained within threaten the nearby region, and it's up to players to stop it.
The titular dungeon in this update is a six-player level 50 encounter with both Normal and Hard modes. Completion of the dungeon will yield a new Blackstone item that's used to upgrade Raven Weapons Stages 7-9, as well as items that can be used to improve Soul Badges or traded to a vendor for new Obsidian Gems. The dungeon will also reward a unique costume for male and female characters.
The new update also adds several tiers of new Soul progression, new stages for several Legendary Weapons, and a variety of changes to gems in the game. All of the specifics of this new update can be seen on the official site, and a trailer showing off the sorts of danger you'll face in the Forge is available for viewing below.
Our Thoughts
The style of the Irontech Forge is pretty unique and could prove to create some very interesting encounters for level 50 players. We hope that Blade and Soul fans are finding a lot of fun in this newest content update.
Source: official site
Articles Related to Blade and Soul
Blade & Soul and Master X Master Offer Cross-Promotional Goodies
Blade and Soul KR Reveals the Maestro Class
Blade and Soul Officially Enters the eSports World
Related:
Blade and Soul
,
MMO
,
News
,
Update