The RuneScape games just feel like one of those series that has managed to land in the enviable position of being evergreen. That said, the folks behind them aren't content to rest on their laurels as revealed in a recent Jagex interview, which talks about where RuneScape stands now, where the studio is going next, and a little word on its next bigger MMO project.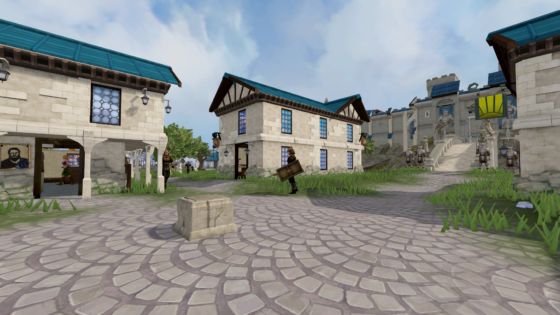 Jagex CEO Phil Mansell sat down with the folks at GamesIndustry to discuss their portfolio, which opened with a nod to the fact that the studio had lost sight of RuneScape while it focused on the Transformers Universe title. That said, Mansell notes that RuneScape and OSRS are going through a renaissance and "four years of consistent growth."
Mansell also brought up the point of RuneScape growing outward to other platforms, noting the MMO's arrivals to mobile gaming. Long-term, Mansell remarked on his desire to see RuneScape arrive to modern consoles, saying: "What we are doing on mobile is the same game. You can play the game on PC, log-off, and continue on mobile exactly where you were. I would like to be able to do that on every single platform, and I know not everyone allows that."
Beyond RuneScape, Jagex is looking into expanding its horizons. According to Mansell, there is an R&D team working on a middle-budget title similar in scale to Rocket League or PUBG. Early work on a new MMO is also beginning, which is described as a "living game" that hopes to take the lessons learned from 17 years of working on RuneScape. Finally, Jagex is hoping to open a publishing arm specifically for maintaining live online games.
Our Thoughts
Sounds like a solid overall strategy for Jagex. Naturally, we're hoping that there will be more information on the studio's next games, but we're also not expecting to hear much more about anything new for at least another few months or years perhaps.
Source: GamesIndustry
Articles Related to This Story
Jagex is Working on a New Free-to-Play MMO
RuneScape Provides a Peek at Summer Updates
Old School RuneScape Mobile's Beta Begins on iOS
Related:
Games Industry
,
Gaming
,
Jagex
,
News
,
Runescape