Would you like to know more about the upcoming Star Wars Battlefront 2? How about learning more about the game through actor John Boyega? A new Star Wars Battlefront 2 trailer goes over everything the shooter will be bringing to the table, including gameplay modes and expanded features.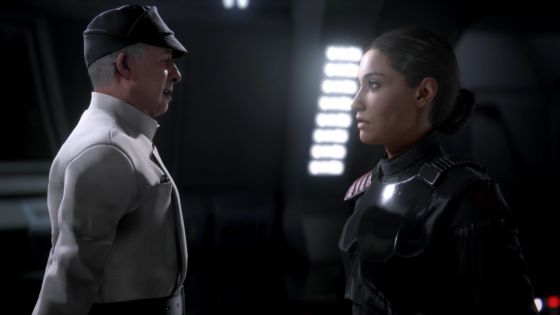 The trailer boasts a wealth of features in Star Wars Battlefront 2, including triple the number of locations, Heroes, and vehicles from the first Star Wars Battlefront. 14 maps will be on offer set in locations such as Starkiller Base, Yavin-4, Mos Eisley, and the second Death Star. Multiplayer will be available in five different modes, including a Heroes vs. Villains mode, Starfighter Assault, and 20v20 Galactic Assault.
If multiplayer is not your thing, Star Wars Battlefront 2 will also be offering an offline Arcade mode, which can be played in single-player or split-screen co-op if you play on a console. The game will also offer its own single-player story campaign, which has players filling the shoes of Iden Versio in a storyline that bridges the events between Return of the Jedi and The Force Awakens.
There's also details about the Star Card system, character upgrades, player and spaceship classes, and more. You can take it all in by watching the trailer below.
Our Thoughts
Star Wars fans and team-based multiplayer shooter fans should find a lot to get excited about in this one. We'll all likely get a better feel for the game once it begins its open beta, but until then, here's hoping that Star Wars Battlefront 2 pleases both camps.
Source: YouTube
Articles Related to Star Wars Battlefront 2
Star Wars Battlefront 2 Announces Multiplayer Beta Dates
Leaked Star Wars Battlefront 2 Footage Offers a Glimpse at Gameplay
Star Wars Battlefront 2 Game Page
Related:
News
,
Online Shooter
,
Star Wars Battlefront 2
,
Trailer