We're still not sure what other projects Amazon Game Studios have up their sleeve, but we can certainly come to a few conclusions with this latest news; an Amazon San Diego studio has hired former SOE and Daybreak CEO John Smedley as their new studio lead.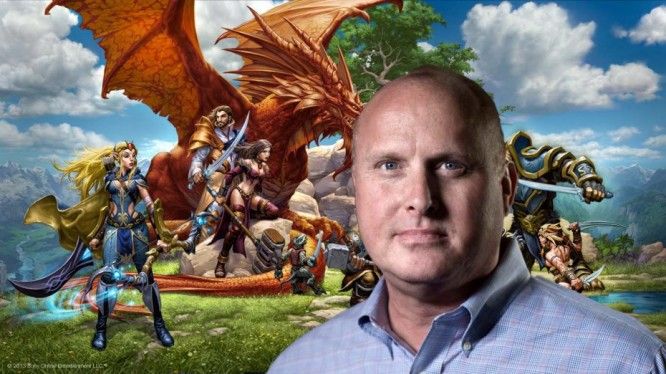 A statement from Amazon mentions that Smedley and the new studio are already hard at work on "an ambitious new project that taps into the power of the AWS Cloud and Twitch to connect players around the globe in a thrilling new game world."
Information reported by GamesIndustry offered up Smedley's thoughts on the new Amazon engine. "[Twitch integration] opens up entirely new types of games where the Twitch viewers are actually participants in the game itself in a lot of different ways," said Smedley. "[We can] do really big and ambitious games that just wouldn't be possible without the amazing backend of AWS that's easy to access thanks to Amazon Lumberyard."
Smedley also made remarks about where he feels MMO development is headed. "I think we're seeing the evolution of the MMO into a lot of different forms," he remarked. "I look at Destiny and I think it's an amazing MMO, but it's nothing like WoW. I think we're also seeing the realization that content is incredibly time-consuming to make, and keeping up with the players is a difficult thing to do."
Details on what the new Amazon San Diego studio is developing are currently not available, but Smedley promises that communication about the project will be open. "I learned two important lessons from Daybreak," said Smedley. "First is to listen to customers no matter what. The second is to work with great people. I'm happy to say we're doing both."
Our Thoughts
Smedley is definitely a big ideas sort of person, and Amazon Lumberyard is an engine that could make many of those ideas more feasible. It's too hard to get terribly excited without knowing more concrete details, but we are certainly intrigued by the possibilities.
Your Thoughts
Do you think Smedley leading the Amazon San Diego studio is a good move, or do you think his visions are too big for current tech? Let us know in the comments.
Source: GamesIndustry
Articles Related to John Smedley and Amazon Game Studios
Amazon Game Studios Lineup Includes a Sandbox MMO
Hero's Song Cancelled as Pixelmage Games Shutters
Daybreak Games Announces Landmark Shutdown
Related:
Amazon Game Studios
,
Industry
,
John Smedley
,
MMO
,
News