An announcement reveals some new Black Desert Online package discounts, offering the sandbox MMO at its lowest price to date according to a press release from Kakao Games.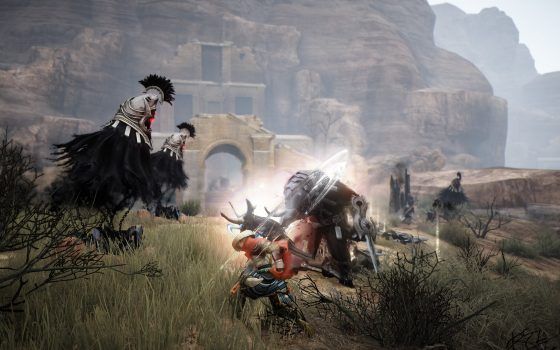 Three different packages for the game are being offered at a limited-time discount. The Starter Pack offers the base game and three guest passes at $9.99, while the Traveler's and Explorer's packages have received a 30% discount to $19.99 and $34.99 respectively.
The sales start today and run until September 26th. Those interested in buying in to Black Desert Online at these special lowered costs can do so here.
Our Thoughts
If you were on the fence about Black Desert Online, then these new prices should entice you to give the MMO a shot. BDO is one of those sandbox MMOs that has marveled with its beauty and additional content, and the continued growth of the game means that this could be the best possible moment to give it a shot.
Your Thoughts
What do you think about the package prices for Black Desert Online? Are these prices low enough to make you take the plunge, or are you more comfortable with a themepark-style MMO? Give us your thoughts in our comments area below.
Source: Press release
Articles Related to Black Desert Online
Black Desert Online Sorceress Awakening Live with Patch
Versus: Black Desert Online vs. ArcheAge
Black Desert Online's Awakenings Release Schedule Detailed
Related:
Black Desert Online
,
MMORPG
,
News
,
Sale
,
Sandbox