We don't know an awful lot about the hybrid combination of FPS and CCG that is Keystone, but some new leaked images from the Keystone alpha test have offered a little more information, though reading beyond from this point will include game mechanic spoilers if you're concerned about that sort of thing.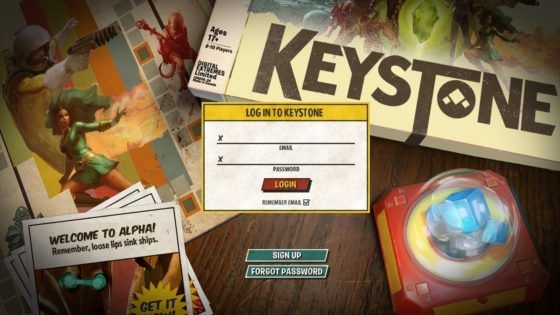 The images were put up by a Redditor by the name of rivertully and are primarily of the game's tutorial instructions. According to the poster, the game itself is similar in style to Paladins but appears to use cards in most aspects of character customization. Cards are not only available to use as abilities, but they can also govern buffs and power-ups, and even can be used to upgrade weapons.
According to the images, building a deck is based on the selection of Champion, with cards available to that character used to build a deck of Buffs, Power-Ups, Abilities and more. Selection of cards is noted as an important factor, as the order cards are chosen determines when they are drawn.
You can check out the complete album here.
Our Thoughts
So this sounds quite a bit like Paladins turned up to 11 in terms of the importance of cards. The cards mechanic appears to work similarly to other FPS games where you can customize character loadouts or otherwise get items to use in combat. Of course, this is just assumptions gleaned from a few images and without hands-on impressions, so bear that in mind. We'd definitely like to find out more ourselves!
Source: Reddit via Relevant Gaming
Articles Related to Keystone
Warframe Devs Announce CCG/FPS Hybrid Keystone
The MMO Alpha and Beta List: May 19, 2017
Warframe Plays Octavia's Anthem on Consoles
Related:
Closed Alpha
,
FPS
,
Keystone
,
Leak
,
News