Among the most recent games announced for VR, a playful simulation of painting AND protesting at your friends' art (or "art") caught our eye! Kingspray Graffiti is a virtual reality graffiti simulator which uses motion controls to emulate painting with spray cans. But that's not all there is to it, as players can pick up and throw various objects around, for example to hit their teammates with beer cans or throw the boombox across the block if the song selection is disappointing.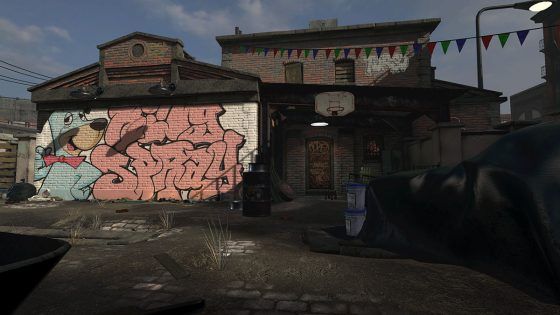 The painting experience comes with realistic spray and drip effects, but also the unrealistic advantages of technology-powered Undo/Redo. There are default predefined color groups but players can also create their custom selection. To add to the fun, you can team with up to four other people in multiplayer.
A replay feature allows players to have a later look at their creation or show off their speed and technique, while the selfie feature allows saving the work as well as picking it up at a later time. The boombox mentioned earlier can be controlled by any player to tune in to hundreds of internet radio stations.
Kingspray Graffiti will be available simultaneously for HTC Vive and Oculus. You can watch their video of a collaborative artistic effort below to find out how you will see your teammates in multiplayer and how easy it is to throw things at them as opposed to creating graffiti:
Our Thoughts:
This gave us a pretty good laugh when we first read about the game, but it's actually a very interesting idea to play around with in VR, be it in single or multiplayer. Honing your skills on a VR wall without risking any consequence sure sounds good even if it's less exciting than the real thing, but having that undo/redo option for pesky mistakes is where we were really sold.
Your Thoughts:
Would you try this graffiti simulator? Alone or with friends? Let us know in the comments below!
Source: VG24/7, official website
Related:
Multiplayer
,
News
,
VR