Well, lots of people figured as much and now the cat is officially out of the bag. En Masse has confirmed that the Kritika Online Monk class is on the way to Western players.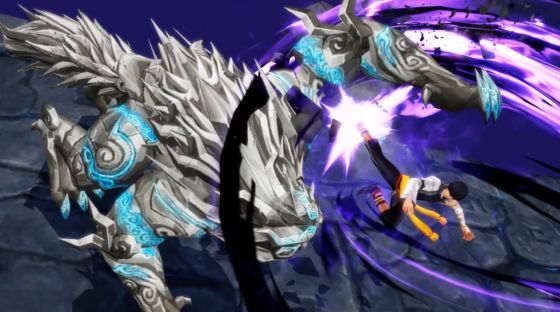 The Monk will land with the latest update to Kritika Online known as Chosen Path. As one would expect from a class named "Monk", he brings a variety of powerful punches and kicks powered by a dark, alien corrupting magic. Monks will additionally be able to branch out as either the light-wielding Galaxy Lord or the dark-infused (and appropriately named) Dark Lord.
The Chosen Path update will also introduce a new Imprint system that lets players further customize their skills, a new PvP map and 2v2 deathmatches, and the introduction of new pet features and pet renewal.
The Monk is now available to play on the Kritika Online PTS. You can check out a video from the game's producer talking about what's happened last year, what's to come this year and more, and also watch the kung-fu fisticuffs of the Monk in action in the trailer below.
Our Thoughts
Good eye to those who caught the early Monk slips! Just as we suspected, the new class looks like a blast to play and we're very interested in hearing what Kritika fans will think of the Monk. After all, who wouldn't want to karate kick giant monsters in the face?
Source: press release
Articles Related to Kritika Online
The Psion Arrives to Kritika Online
Kritika Online's Shattered Memories Update Goes Live
Kritika Online Maps Out Future Content Updates
Related:
Kritika Online
,
MMO
,
New Class
,
News
,
Update