With the exception of hotfixes and some other tweaks, Kritika Online updates haven't exactly been free-flowing, especially in terms of new content. That appears to be changing very soon as the devs have laid out a roadmap for future updates through the rest of the year and beyond.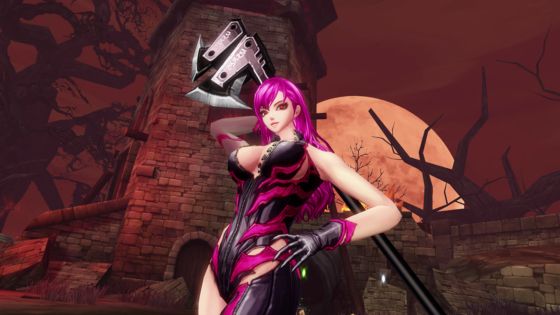 The first big injection of content is due on August 30th when the game will see a new two-player endgame instance. The Shattered Table is an EX Danger Zone that will pit duos against a lineup of five increasingly difficult bosses. Clearing the challenge will reward players with items that can evolve the game's current top tier gear.
The August update will also introduce Arena and PvP modes to level 15 players, a new mode that mixes up previous encounters into a series of progressively more difficult challenges, and the addition of Ability Points that increase stats and bonuses account-wide.
In September, Kritika Online shifts from open beta to official launch which will also add the game to Steam. Existing players can also look forward to some new missions in the Xanadu area with additional story missions.
Finally, October will see a fifth class added to the game with the release of the Psion. Details on this new class are sparse, but she's described in the release as a hybrid class that meshes swordsmanship with the ability to assail foes with psionic blades.
Players can get a look at what's to come on the Kritika Online website.
Our Thoughts
While the game's "beta" has appeared to be indeed about tweaking things, it's also good to offer players a little something new before the game's not-so-soft launch. We're looking forward to more content to this online brawler and hope players of Kritika Online are as well.
Source: press release
Articles Related to Kritika Online
Open Beta Begins for Kritika Online
Kritika Online Pre-Beta Preview
PAX East 2017: Kritika Online Hands-On and TERA's PS4 Launch
Related:
Kritika Online
,
MMO
,
News
,
Roadmap
,
Updates