En Masse Entertainment has announced today their plans for a Kritika Online Western release, bringing the Korean action-combat MMORPG to players in North America and Europe. While the game was originally accessible in a southeastern Asia open beta, the announcement is related to a direct launch for Western players.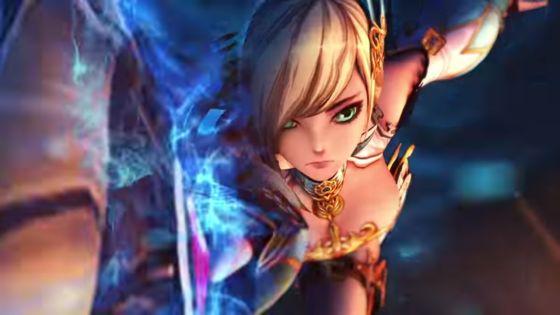 Originally developed by ALLM, Kritika Online features a cel-shaded graphics style and combat that emphasizes high-speed combos and bombastic animation. The game comes with four different character classes and will let players upgrade their spells or attacks in order to create "the biggest, baddest, most butt-kickingest player character possible."
Gameplay in Kritika Online launches from shared player hubs, where players can jump into questing zones that culminate in a final boss battle. Quest zones are available for solo players or groups, and the game will also bring arena PvP. The gameplay setup is touted as a means to lessen "filler and downtime" in order to let players drop in and out of action quickly.
Kritika Online is currently looking at a free-to-play release sometime in Q2 of this year, with plans for beta soon to be announced. Interested players can sign up to be considered for closed beta on the game's teaser site, and a video showing off some of the title's combat can be seen below.
Our Thoughts
Kritika Online definitely has a style all of its own, but the hub-based drop-in drop-out setup could mean that growing a connection to the game's world could be pretty difficult. We're going to have to wait to see more on how the game plays and what these questing zones look like before we make any judgements, but we'll be sure to keep eyes on this one in the meantime.
Your Thoughts
What are your feelings about Kritika Online? Have you played the Korean version of the game before? Will you be signing up for the closed beta? Tell us in the comments.
Source: press release
Articles Related to Kritika Online
Kritika Online English Open Beta Goes Live on June 8
TERA Fang and Feather Expansion Releases Today
En Masse Announces RTS Battleplans
Related:
Kritika Online
,
MMO
,
News
,
Western Release