Initially created as kind of a test concept for the now defunct EverQuest Next, Landmark will officially be released on June 10.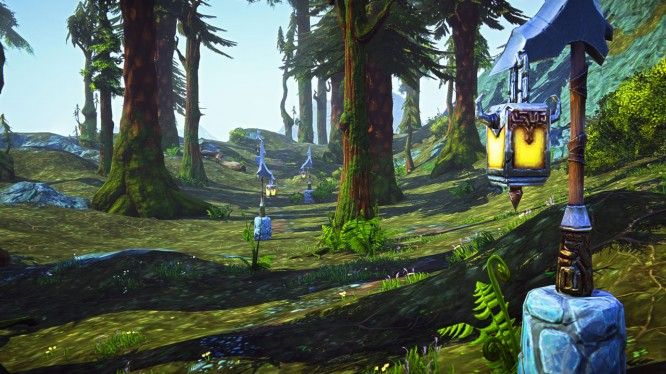 For those that have been playing Landmark as a Trailblazer, Explorer, or Settler (through Founder's Pack purchases) not much is really going to change. However, players who have been using a shareable beta key, or haven't tried the game out at all, will be required to purchase it for $9.99.
Additionally, Trailblazers will have a 48-hour head start, which begins on June 8 at 10:00 am PDT, in order to start staking claims on the most sought-after locations. If you're interested in becoming a Trailerblazer, Founder's Packs can still be purchased until Monday, June 6 at 10:00am PDT. Although the unrestricted Beta Access isn't much of a perk anymore, there are plenty of other goodies available in each package.
Finally, the Trailblazers who helped in the development process can have their names added to the list of Landmark credits. In order to do this, you must op-in here before June 30.
Our Thoughts:
There are a lot of people who were upset over the cancelling of EverQuest Next, but hopefully they can find some solace with the official release of Landmark.
Source: Daybreak Game Company
Related items:
You CAN Make a Difference in MMOs
Related:
Daybreak Game Company
,
Everquest Next
,
Landmark
,
MMORPG
,
News