The live version of EverQuest Next: Landmark looms ever nearer as Game Producer Terry Michaels has confirmed in a recent FAQ that the game will go through just one more character wipe. This will go out alongside a claim wipe which should happen around April 29th 2015 once the Qeynos competition has finished and winners have been announced. Although this wipe will not be the start of Open Beta, it will be the last character wipe before the game opens up to everybody.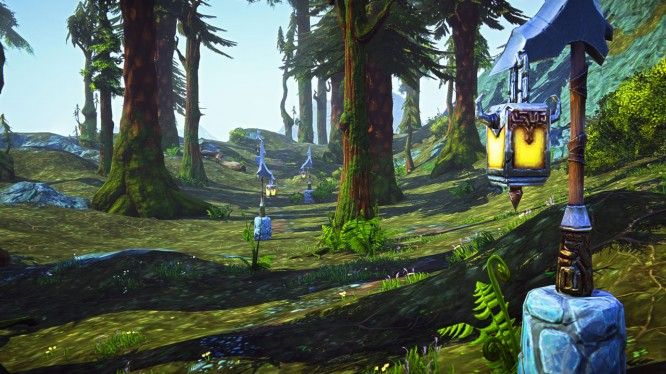 The idea is that once Landmark is ready to transition from Closed Beta to Open Beta, the team will only need to do a claim wipe as Michaels says: "we no longer believe it will be necessary to do a character wipe when we transition from Closed Beta to Open Beta." Meaning that everybody who has a Trailblazer pack will get their 2 days of head start to stake their claim, though he emphasizes that this character wipe does not herald the start of Open Beta just yet.
Post-wipe, if you have bought any items or bundles from the Marketplace, these will be re-granted to your new character and any templates you may have saved to your template window will still be there as these are not tied to your character but to your account, with any claims you have up automatically templated, as well as any trophies earned and all code-granted items. Additionally, Landmark will be receiving a bit of a regeneration as some of the worlds and island names with be changing to bring in some more interesting shapes and biomes for your exploration enjoyment.
Source: Landmark forums
Related:
Beta
,
Daybreak Game Company
,
Landmark
,
News
,
Sandbox