There's plenty of assumptions one can make of mobile MMOs and one of those can certainly be the lack of "massive" activities in them. In the first Lineage 2: Revolution update since the game released to the West, huge PvP fights are now available. As in 50v50 and 30v30 huge.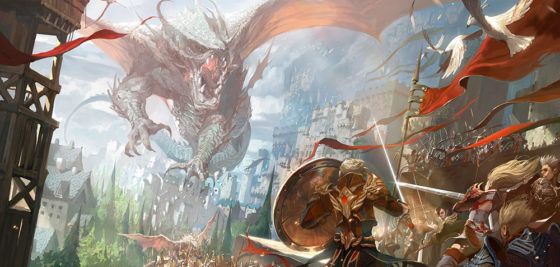 The first major PvP feature is Fortress Siege, a real-time 50v50 battle that runs every Friday at 8:30pm PST. Clans interested in participating in Fortress Siege must bid on a desired fortress starting at midnight every Thursday. Then, the attacking and defending Clans will battle to be the first to "imprint" onto their opponents' Holy Artifact and be declared the winner.
For those who are still making their way up the ranks or just want something smaller scale, there's Open Siege. These 30v30 battles are available for level 11 players every Tuesday, Thursday and Saturday. Players will be brought up to the same combat power and level but can pick any class and race before the match. The win condition is the same as Fortress Siege: the first to "imprint" on the opponent's fortress wins.
Players can get their hands on the new PvP goodness starting today. You can also get a look at the large battles in action in the trailer below.
Our Thoughts
The scale of these PvP encounters in a mobile MMORPG is nothing to shrug at. While we certainly can have our concerns about how smoothly this all runs on a mobile device, we're also incredibly eager to see it in action for ourselves.
Source: press release
Articles Related to Lineage 2: Revolution
Lineage 2: Revolution Launches
NCSoft Unveils a New Lineage MMORPG
Lineage 2: Revolution Game Page
Related:
Lineage 2: Revolution
,
MMORPG
,
mobile gaming
,
News
,
PvP
,
Update