Last month, the next DLC for FPS Vermintide was announced, which includes the new Last Stand game mode with two new maps: Town Meeting and Schluesselschloss. Now the Vermintide team is looking for community feedback through the public test server.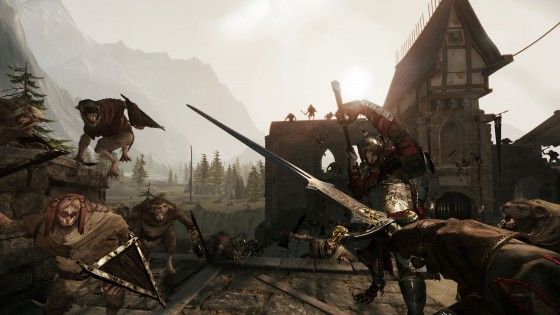 Currently, Warhammer: Vermintide players can opt into the Patch 1.2 public test, which includes the new Last Stand game mode and Town Meeting map. The Last Stand mode will put heroes against endless waves of Skaven with a goal of slaying as many as possible until they meet their untimely demise. The Town Meeting map will be free for Vermintide owners, but the Schluesselschloss is set to be the game's first paid DLC. However, players will be able to join their friends who have purchased the DLC.
Follow these steps in order to gain access:
Right-click Vermintide in your Steam Library
2. Click on Properties
3. Click on Betas
4. In the drop-down menu, select the branch named "publictest"
5. Download and play!
Patch 1.2 features:
Added New Gamemode: Last Stand
New Last Stand Map: Town Meeting
New Last Stand Map: The Fall ***Not yet available***
Added 9 new Achievements
Added new unlockable Inn Decorations
Added Endurance Badges which grant Tokens and can be collected in Last Stand
Healing Draughts and Potions can now be given to allies by equipping them and right-clicking whilst looking at an ally
Chat can now be scrolled using the Page Up/Page Down keys
Added new sounds for when enemies spawn
Our Thoughts:
Warhammer: Vermintide has received overwhelmingly positive support from the community and there are many MMOGames staff members who enjoy the game. It combines a classic Warhammer setting with Left 4 Dead mechanics to create a fun FPS atmosphere.
Source: Steam
Related:
Fatshark
,
News
,
Shooter
,
Steam
,
Vermintide