It's a busy period for Blizzard with all kinds of new content releasing all around! From Hearthstone to Overwatch and going through Heroes of the Storm, new patches, content updates and launches everywhere… it seems like a busy spring for one of our favorite studios. That's why, before the weekend hits, we will have a look at the latest Blizzard news that released during the past 24 hours.
Hearthstone European Championship Tour Starting
The road to BlizzCon is paved with tournaments, and after the Americas it's time for Europe to be in the spotlight. Hearthstone and eSports enthusiasts can follow beginning today and through March 20 the top European players competing for a hefty prize as well as for a chance to join the Hearthstone World Championship in November.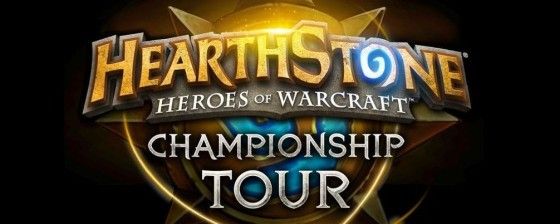 The eight players competing were chosen after the Europe Winter Preliminary Tournament. For this event, they have been split in two groups and will have to fight their way through a double-elimination group stage using the Conquest format. The winners from each of those groups will then face each other in a single-elimination bracket. More information about the event, including structure, stream links and other resources, has been compiled by Reddit user powerchicken.
Sources: ESPN ; Reddit
Heroes of the Storm New Map
The newest addition to Heroes of the Storm is Lost Cavern, a map that will only be available in custom games. This map is meant to be a sandbox experience for players, which is why it has been slimmed down compared to other maps in the game and is meant to focus on a constant, single-lane teamfight.

What is more particular about this map and enables it to keep that focus is that hearthstones and starting area heals have been disabled, which makes that there is no reason to retreat. There is nothing fancy to distract players along the way either. It's more of a deathmatch relying on skill and strength, and players can really make whatever they want out of it, while rushing in for a clash with the opponents.
Source: BattleNet
Blizzard Testing Voice Chat
An internal alpha test is said to have begun for Blizzard Voice Chat. This service will extend accross all of Battle.net, regardless of the game you or your friends are currently playing (or not).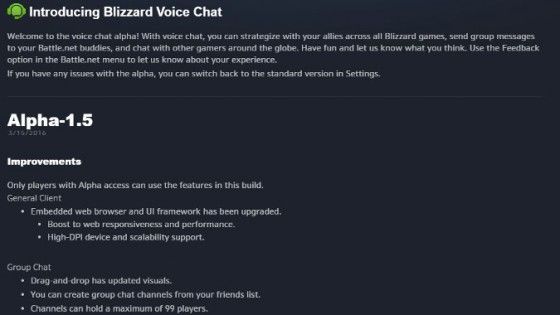 Blizzard Watch reports that each voice channel can contain up to 99 users and that the standard features we are already used to from other VoIP srvices are present (individual volume/muting controls, group chat forming and so on). Although this feature is still in alpha and most likely in early development, we are looking forward to more details and perhaps public testing. Blizzard Voice Chat could end up being a serious competitor for the other VoIP services available depending on its quality and reliability, we'll be definitely keeping an eye out for more info.
Source: BlizzardWatch
Overwatch Expanded Media Universe
With the launch of Overwatch quickly approaching on May 24, there is even more good news for those who are already fans of the game and its universe. It appears that Blizzard is preparing a collection of animated shorts, free digital comics, graphic novels and perhaps even more types of content.
All of these will help us make more sense of characters' backgrounds, history and as well as the game world. The first animated short will be released this month, so stay tuned!
Source: BattleNet
SyFy Face Off Competitors Take on World of Warcraft
We just saw a sneak peek at one of the upcoming episodes of SyFy's Face off SFX make-up competition, and guess what? It's going to be about World of Warcraft! Competitors have to adapt a character from World of Warcraft to a "version" more suitable for a feature film. Senior Art Director Chris G. Robinson also contributed to the show by giving contestants more info about the game and its universe. This sounds like a really exciting episode of Face Off and we are probably in for an epic competition. We really look forward to seeing what contestants will come up with but also how those contestants who have never played World of Warcraft will handle the task!
Source: BlizzPro
Warcraft Movie New Trailer and Poster
Last but not least, you can't miss the new TV trailer and the movie poster for Warcraft!
The trailer features quite a few new shots, packed with action, while the poster pretty much sums up the movie's plot and conflict in a single, epic image. We hope you enjoy, we surely loved it!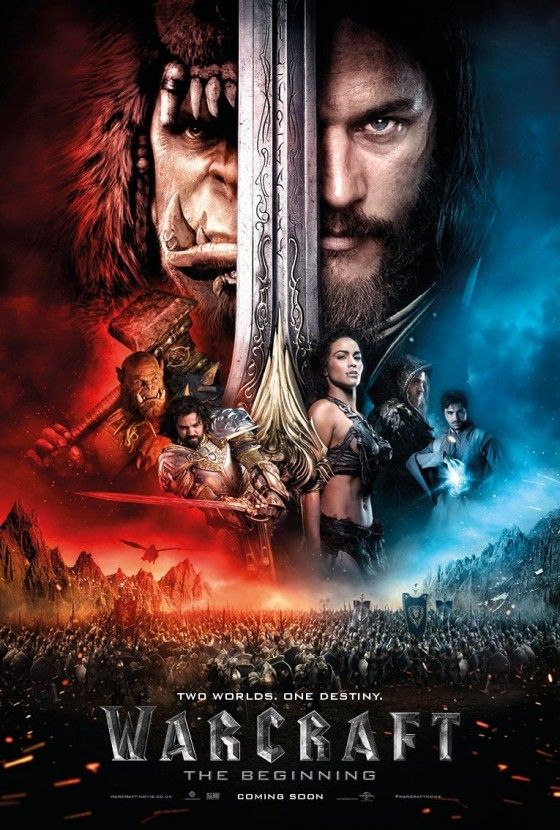 Source: MassivelyOP
Related:
Blizzard Entertainment
,
Hearthstone
,
Heroes of the Storm
,
News
,
Overwatch
,
World of Warcraft