The most recent Sea of Thieves patch meant to make player lives perhaps a little bit better ended up accidentally making things worse. The most recent patch, which was deployed yesterday, has been taken back and brought to the drawing board after its deployment caused errors.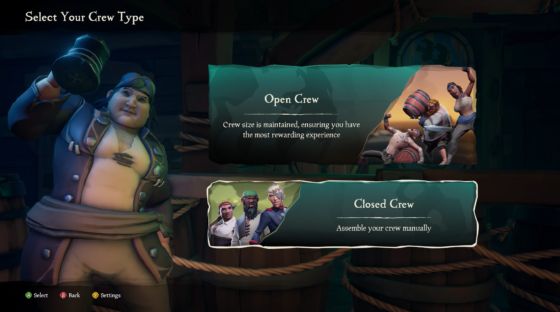 The patch in question added, among other things, the ability for players to trade resources to one another. A video from senior producer Drew Stevens released shortly after the patch noted that players attempting to trade resources with one another while underwater had caused servers to crash, so the feature had been turned off while work to implement it continued.
Approximately four hours after the patch, the Sea of Thieves Twitter account noted that there was an increase in AllmondBeard errors, which are described in the appropriate help section as network-related. A few hours after that, the servers were brought down for maintenance and all of the patch's features were temporarily removed.
As of this writing, the devs are still seeing a number of server instability issues according to the most recent Tweet, but promise to continue to monitor the situation in the meantime.
Our Thoughts
So you can kind of look at this one of two ways, if not a combination of both: on the one hand, seeing this patch possibly boggle the game so badly could indicate that the Sea of Thieves dev process might be a bit too rushed; on the other hand, the fact that they're being as communicative as they are is reassuring and may be enough to calm player annoyance. Maybe.
Sources: Twitter, official site, YouTube
Articles Related to Sea of Thieves
Current and Future Content Plans Detailed in Sea of Thieves Dev Vlog
Sea of Thieves Charts a Content Update Course Through 2018
Sea of Thieves Game Page
Related:
Multiplayer
,
News
,
Patch
,
Sandbox MMO
,
Sea of Thieves
,
Update