As the title nears its eventual release, developer Boss Key is starting to generate some buzz with a series of Lawbreakers class videos that will be releasing in the next four weeks.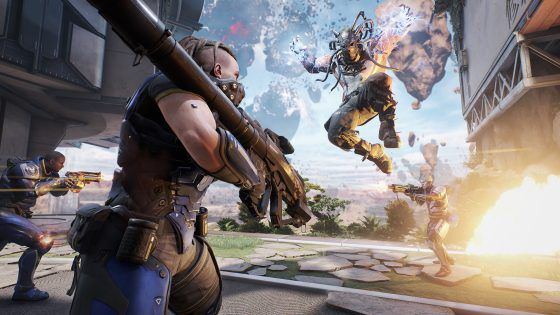 The series of videos will release two times each week, outlining each of the game's four individual classes as well as detailing strategies and information about each one. The first of these videos has released showing off the skills and abilities of the Enforcer, a run-and-gun class that carries an arsenal of weapons that can operate from both long and short ranges. Lawbreakers is still in a closed alpha state, with its next test weekend running on July 22nd and 23rd. The Enforcer class video can be seen below.
Our Thoughts
The alternate gravity gameplay of Lawbreakers looks like a fun spin on the team-based arena shooter, and we're looking forward to learning more about each of the game's four classes. The video above definitely displayed a class that's a solid all-around performer, and looks like a good starting class for people new to the game.
Your Thoughts
What are your views about the Enforcer class? Are you looking forward to the release of Lawbreakers? Be sure to tell us in our comments.
Source: MMORPG
Related:
Classes
,
LawBreakers
,
News
,
Video