It appears that LawBreakers concurrency is at dangerously low levels, with only enough people to fill one 5v5 match at one point. According to data gathered from SteamSpy, the team-based online FPS continues to lag after what appears to be a reasonably successful free weekend promotion in September.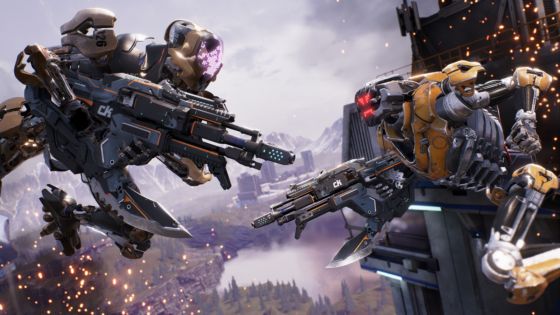 The new low-water mark is 13 total players, which was logged by SteamSpy on October 11th. That same day, player counts hit a high of only 84. As far as today is concerned, LawBreakers numbers are seeing a low of 15 total players and a high of 40 at the time of this writing.
The free play weekend did see numbers take a major spike, with a little over 1,000 players on at one time at its highest and just over 500 players at the lowest during September 30th. Immediately after the promotion, numbers continued the downward trend as reported in the months prior to today.
Our Thoughts
Ouch. It would appear that the free play weekend was only successful in granting people an opportunity to play the game for free and not a sales motivator as Boss Key Productions was likely hoping. It seems pretty clear that something business model-related needs to change with LawBreakers, and fast.
Articles Related to LawBreakers
CliffyB Talks LawBreakers' Player Count and Business Model
LawBreakers Patch Imposes a Role Limit on Quick Play
CliffyB Teases the Addition of Deathmatch in LawBreakers
Related:
FPS
,
LawBreakers
,
News
,
Online Shooter
,
Player Numbers