We are two days removed from the launch of LawBreakers and things are not exactly looking particularly rosy. According to metrics from GitHyp, LawBreakers player numbers are well below its peak during June's beta and significantly lower than Battleborn's launch.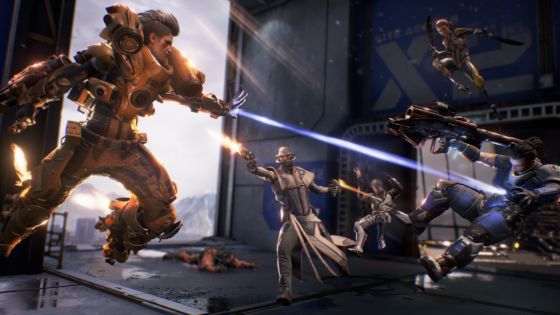 On launch night, LawBreakers player counts peaked at nearly 3k. Compared to the June beta peak of 7.5k players, that's a 60% drop in player totals. For additional perspective, Battleborn launched with a peak of 12k players and cracked into the #19 spot on Steam's most played list, while LawBreakers has failed to get into the top 100.
GitHyp's estimations believe that a business model shift may not be enough to bring LawBreakers up from its bumpy start. " LawBreakers was at one point supposed to be free-to-play, but even removing the price barrier after launch is rarely enough to save a struggling new IP," reads the report.
Our Thoughts
This is pretty unfortunate news, especially considering our last playthrough during the game's testing showed so much promise. There's any number of assumptions on why LawBreakers is having problems; a buy to play model, overly aggressive marketing messaging, disinterest in the gameplay, people playing Overwatch and nothing but Overwatch. What do you think is the cause?
Source: GitHyp
Articles Related to LawBreakers
LawBreakers Officially Launches
LawBreakers Announces a PS4 Version and Monetization Details
LawBreakers Alpha Weekend Preview
Related:
FPS
,
LawBreakers
,
News
,
Player Numbers