The newest update for League of Angels: Fire Raiders, Version 2.2, is now officially available! Version 2.2 adds a couple of improvements and new content to the game.
To appeal to an even wider audience, the French and German language options are now available for League of Angels: Fire Raiders. Players can choose these language settings from the menu once they have updated to the new version. Additionally, localization to other languages is still in the works. GTArcade is reportedly committed in making Fire Raiders more accessible to players from all corners of the world.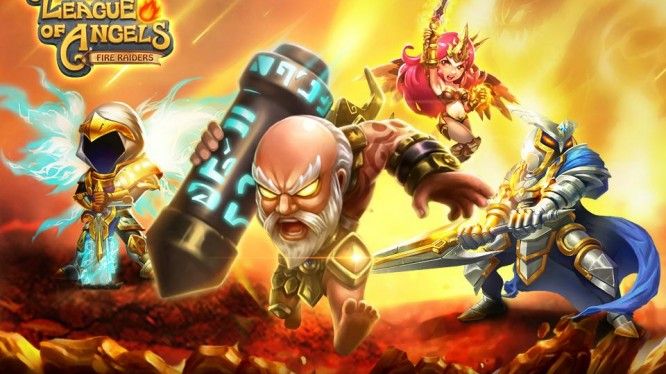 A pleasant social experience is an important part of playing Fire Raiders, so a new friend system has been added to the game to let players stay connected. The feature has been heavily requested by the community, so like any good developer would, GTArcade delivered. Players are now able to add others to their friend list, as well as communicate with friends using the chat interface. This way you can discuss Arena strategies in peace.
Version 2.2 brings with it a league level cap increase from 85 to 90, new map chapters, the ability to enhance heroes to Legendary quality and various bug fixes. If you wish to start playing League of Angels: Fire Raiders, it's available for both iOS and Android, so you can just download it and play it for free!
Source: Press Release
Related:
GTArcade
,
League of Angels: Fire Raiders
,
Mobile
,
News