GTArcade's newest MMORPG League of Angels II launches in Europe today, May 19, 2016. League of Angels II is the sequel to their very popular League of Angels, and follows the same browser based, free to play model. League of Angels II has been live in Asia since April, and has also already gone live in North America and Oceania.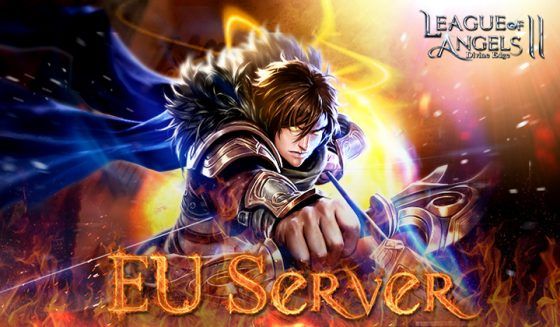 European servers for League of Angels II went online today at 9:50 AM UTC, and this marks the game's third regional launch since its initial April release in Asia. The sever's name will initially be S100; according to the press release, "GTArcade plans to give the "Best Rookie" player on S100 the privilege of choosing the server's official name." League of Angels II, often abbreviated as LoA2, will have German, French, Spanish, Portuguese, and Turkish language packs available before the end of the month, and it will continue to receive localization updates as time moves on.
Much like the original League of Angels, players assemble a team of heroes, one of whom may be a special Angel type hero, and then will engage in combat and quests. LoA2 has also seen several content additions and updates in the short period it has been online, and promises many more to come. Players who would like to know more about League of Angels II should visit the game's official website.
Our Thoughts:
The League of Angels games have been very well received and it's exciting to see LoA2 finally arrive here in Europe! We're excited to see what players think of it, and we're really eager to see what the name of the server will eventually be!
Source: Press Release
Related:
Browser
,
F2P
,
GTArcade
,
League of Angels II
,
News