According to an announcement made this past Wednesday, there will be a new patch that looks to focus on League of Legends lane swapping in an effort to alleviate early match boredom.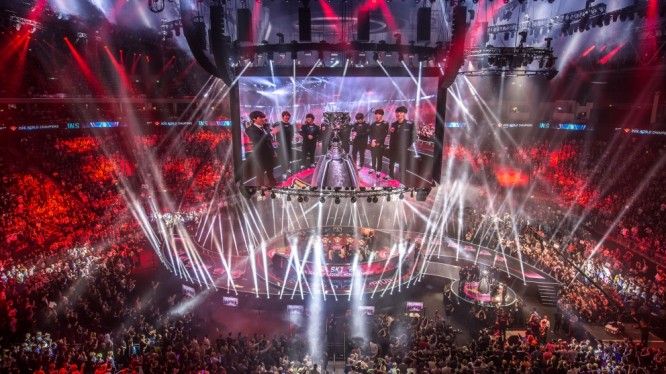 The patch in question is slated to arrive ahead of the game's Worlds championship, and looks to make objective trading in the early stages of competitive play a thing of the past. According to the announcement, the patch will make the first turret killed offer more gold as well as make them harder to kill and have cannon minions spawn less frequently at the start of the game. The intent of the patch looks to encourage 2v2 laning at the start of the match.
Several League of Legends pros and coaches have chimed in with their thoughts about the announcement, with most appearing to be displeased with the idea while other players appear to relish the change as it works to their playstyle.
The changes in question will be arriving over the next month with the next two patch cycles, giving pro players time to adjust, though the changes are still coming close to Worlds. According to the announcement "…we think it's important for the state of the game and something worth implementing now versus waiting until the offseason."
Our Thoughts
Riot Games wants to make itself the top dog of eSports viewership, and these early changes pretty much illustrate that intent. The early game looks to be the most active that League of Legends has seen in a while, and we're sure that the pros will come up with some strategies leading in to Worlds.
Your Thoughts
Did you find lane swapping and the early game of League of Legends boring to watch? Do you think this change will help or hurt? Tell us in our comments below.
Source: SB Nation
Related:
eSports
,
League of Legends
,
News
,
Patch
,
Update