There are, at least, two things that can be confirmed from a new Star Wars: Battlefront 2 leak; we're going to see Palpatine in some form or another, and there will be spider drones zapping people. The footage from what appears to be a closed event has offered another teasing glimpse at the multiplayer shooter.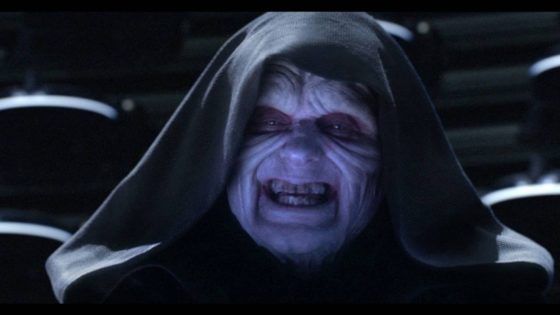 The footage appears to be a sneak peek of a new trailer arriving for the shooter, with scenes of Emperor Palpatine, some in-game cinematics, and footage from a mocap session. The trailer also shows off a couple of gameplay moments using the new companion spider drones, with one shot featuring the drone hacking open a door and the other showing the drone electrocuting an enemy from behind.
Speculation on the identity of the red helmeted figure at the beginning of the trailer runs the gamut from a droid delivering Palpatine's orders for Operation Cinder to full-on clones of the Emperor himself. Whatever the case may be, new footage and new details are expected during this year's E3. You can take a look at the leaked footage below and judge for yourself.
Our Thoughts
It's kind of difficult to really make out much from this footage, but it does appear that the droid companions that were referred to during the game's initial reveal will be playing a pretty large factor in gameplay. Of course, whether that impact will be felt in multiplayer or is limited to the game's single-player campaign remains to be seen. We'll just have to wait around and find out.
Articles Related to Star Wars: Battlefront 2
Star Wars: Battlefront 2 Details Shared in Panel
Star Wars Battlefront Online Co-Op Arrives with Skirmish Mode
The War for Iokath Arrives to Star Wars The Old Republic
Related:
Leak
,
News
,
Online Shooter
,
Star Wars Battlefront 2