Legends of Aria is making a pretty significant step forward in its development. Citadel Studios has locked down a Legends of Aria early access launch date on Steam and all of the salient details that go along with the announcement.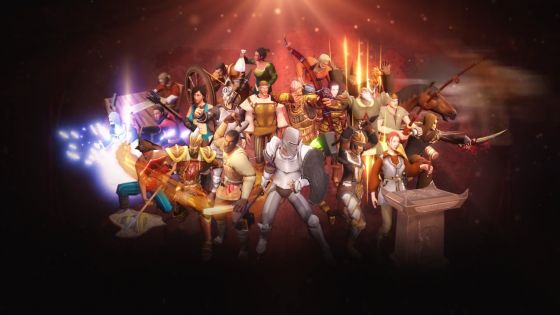 Legends of Aria will arrive to Steam Early Access on Tuesday, December 4th. The game's early access release touts a number of features including skill-based character progression from over 32 unique skills, open player-driven sandbox gameplay, and full mod and custom community server support.
The game is holding a promotion for those who pre-order between now and December 3rd, offering a seven day head start and associated Founder's Pack bonuses depending on which package you buy.
In addition to the pre-order offer, there will be a number of contests in the run-up to early access. The first of these involves players answering the question "What role will you play?", with additional entries available to those who sign up to the game's newsletter. The prize: an ASUS GeForce GTX 1080 8GB ROG Strix Graphics Card and a Lord's Founder's Pack, while two runners-up will receive Lord's Founder's Packs.
"It's hard to believe it's been four years since we began this journey. So much has changed since then," mused Citadel Studios founder Derek Brinkmann in a statement. "We've gone from making a smaller scale online RPG to making the large-scale full-on sandbox MMORPG we've been dying to play since Ultima Online, Dark Age of Camelot, and EverQuest first made us all believers in the genre years ago."
That full-on sandbox experience is summarized in the trailer below.
Our Thoughts
Last time we were in this game, we found that things were becoming more full and intriguing in spite of the game's overall hands-off approach, so naturally we're very excited to see the nearly full experience arrive to early access. We also hope that said early access isn't lacking in features, though that doesn't seem to be a problem with this one.
Source: press release
Related:
Early Access
,
Launch Date
,
Legends of Aria
,
MMORPG
,
News
,
Release Date
,
Sandbox MMO
,
Steam Early Access