At long last, after so many rumors and many, many cases of Soon™, Blizzard Entertainment have dropped the launch date for World of Warcraft's next major expansion pack, and we now now happily get by with the knowledge that Legion launches in August. August 30th, to be exact.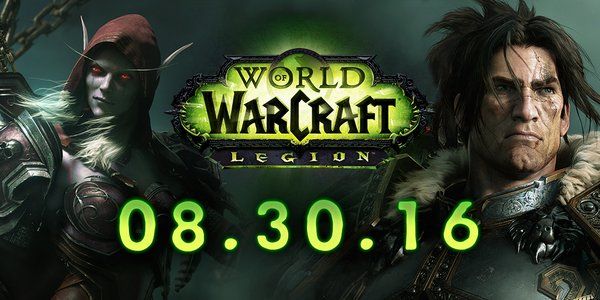 Of course, we still don't have word on when the pre-expansion patch will drop with all of its shiny new features to keep us occupied, and this will be more than 13 months since the last major content update for World of Warcraft, however, it is a solid date and it sets Legion still ahead of the September 21st placeholder date originally seen on the pre-order page.
So buckle up, pre-order if that's your thing, mark the date on your calendars, get your grind on, or take your pre-expansion break. However you get yourself ready for a new WoW expansion, you now have an appropriate timeframe to do it in. And it is one month longer than we were previously informed. At the very least, we know that Legion launches in August with a little more quality assurance than we were previously concerned about.
Are you prepared?
Our Thoughts
At this point we're both excited that there is finally a date, but also a little bit miffed that the expansion launches a whole two months after the movie releases. Either way, we can't wait to explore the new zones, play with all of the new features which we're sure will make World of Warcraft feel even more awesome, and check out the new class changes.. oh did we forget Demon Hunters? Because yes!! Meanwhile, we're amusing ourselves with imagining what the expansion after Legion could look like and pondering if our systems will run Legion okay. We think we're looking good, how about you?
Source: Twitter
Related:
Blizzard Entertainment
,
Expansion
,
Launch
,
Legion
,
MMORPG
,
News
,
World of Warcraft